Detroit mom sentenced to 8 years for her infant's death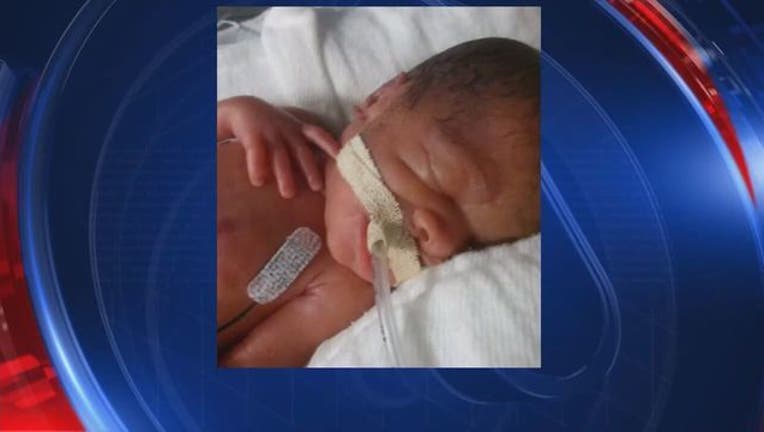 (WJBK) - A Detroit mother was sentenced to eitght  to 15 years in prison Wednesday in the death of her eight-month-old infant.
Janee Wright-Trussell was charged with first-degree murder, felony murder, and three counts of first-degree child abuse in connection with her child's death on May 31, 2015.
In the same case, 45-year-old Ann Marie Thomas is charged with willful neglect of duty.
Former Detroit EMT charged with willful neglect of duty in connection with infant's death
Police say Wright-Trussell called 911 to report her infant I'Nayah was having trouble breathing inside her home on Glastonbury. Thomas, a former Detroit EMT, is accused of not responding to the call, and prosecutors say she was parked just a few blocks away from the home during the emergency.
Wright-Trussell told FOX 2 back in April she attempted to revive I'Nayah. She says 20 minutes had passed and still no one had showed up. Another emergency worker was later sent, but I'Nayah later died.
Detroit mom sickened to learn EMT was 'parked around the corner' while her 8-month-old was dying
"It makes me sad and mad at the same time that it took that long to charge her," she had said. "I was in jail before her."
The girl's family filed a lawsuit alleging Thomas told dispatch she didn't want to be on the scene for "10 minutes doing CPR, you know how these families get."
On June 24, 2015, Thomas was discharged from her employment. She was arraigned in April, received a $25,000 personal bond, and was last in court Oct. 20.