'Detroit proudly raises our Pride flag': Duggan responds to Hamtramck flag ban
DETROIT (FOX 2) - Detroit Mayor Mike Duggan reacted to a recently approved resolution in Hamtramck that prevents Pride flags and some other flags from being flown on city property.
"The City of Detroit proudly raises our Pride Flag at the start of every Pride Month and allows it to fly throughout the year to show our unwavering support for the LGBTQ+ community and the diversity within," Duggan said in a statement. "It's the role of city officials to ensure everyone feels welcome in their community, and everyone is welcome here in Detroit."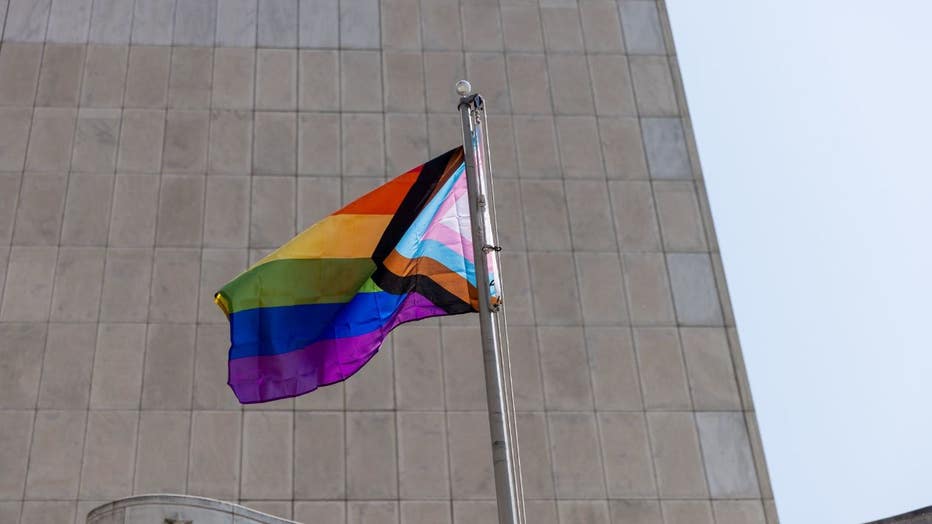 The Pride flag flying in Detroit (Photo: Mike Duggan)
The Hamtramck City Council voted Tuesday on a resolution that prohibits certain flags, including the Pride flag, from being displayed on city-owned buildings.
The language reads in part, "The City of Hamtramck does not allow any religious, ethnic, racial, political, or sexual orientation group flags to be flown on the City's public properties, and that only, the American flag, the flag of the State of Michigan, the Hamtramck Flag, the Prisoner of War flag on City property."
This vote came after arguments from people on both sides of the debate were heard. 
Though the resolution applies to more than just Pride flags, the decision comes during Pride Month, a time when other cities, such as Detroit, also raise rainbow flags.