Detroit teen dies in hospital after suffering cardiac arrest playing basketball
DETROIT (FOX 2) - The Detroit Northwestern senior who suffered cardiac arrest playing basketball, has died.
Cartier Woods died Monday according to a relative. The 18-year-old had been on life support at Henry Ford Hospital since Jan. 31, when he collapsed on the court.
Cartier's family recently held a vigil for him, where a large group of loved ones and friends offered prayers of hope for him.
Once he collapsed, someone administered CPR while paramedics used an Automated External Defibrillator on him and rushed him to the hospital.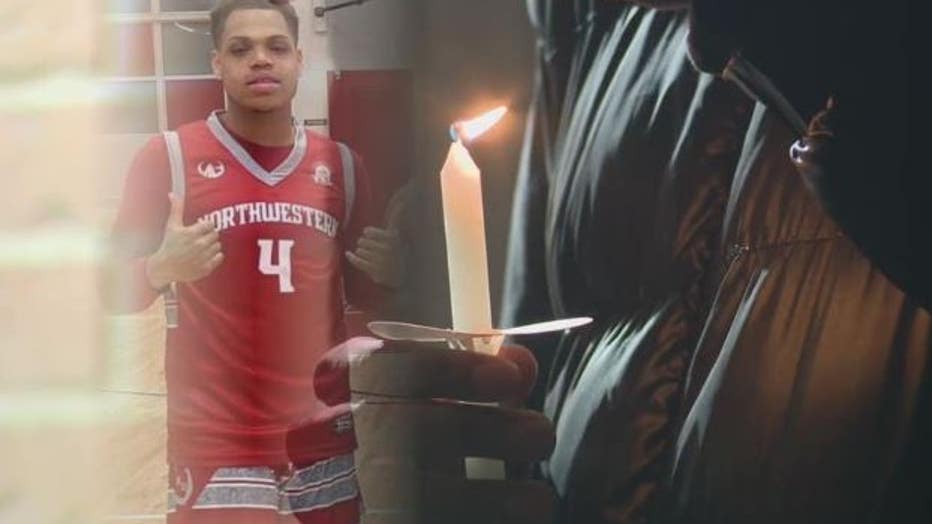 An athlete for years, Cartier was always healthy and strong - making his cardiac incident even harder to understand.
"He was very healthy - he loved basketball," said Shantell Woods, his cousin to FOX 2 last week. "He was very amenable, respectful. We're just asking for prayer - we need it."
There is a GoFundMe to help Cartier's family HERE.
"He was a very good person," his aunt, Dwanda Woods said. "He'd give anybody anything if he had it."
The Detroit Public Schools Community District released a statement:
"It is with heavy hearts and deep sadness that we share that Cartier Woods has passed.His aunt made the decision to remove him from life support after vital signs continued to be absent. The DPSCD community is heartbroken by this sudden and untimely loss. We deeply thank everyone who has provided their prayers and well wishes. When the information regarding arrangements become available it will be shared."