Detroit thinktank calls for investments to restore city's Black wealth, culture after years of urban renewal
DETROIT (FOX 2) - It's important to always remember our history and it's legacy for people today.
Paradise Valley and Black Bottom were thriving Black neighborhoods in the 1950s and 1960s what once boasted Black-owned enterprises like grocery stores, restaurants and shops was essentially razed as part of Detroit's urban renewal.
"When it comes to support for another I know that's a big issue when it comes to Black people and it starts from us first," said Shannon Lee.
Detroit Future City just dropped a new report calling for what they call a reparative investment strategy to reverse the loss of Black wealth, culture and community from urban renewal.
The thrust of the project examines historic Black Bottom and Paradise Valley neighborhoods.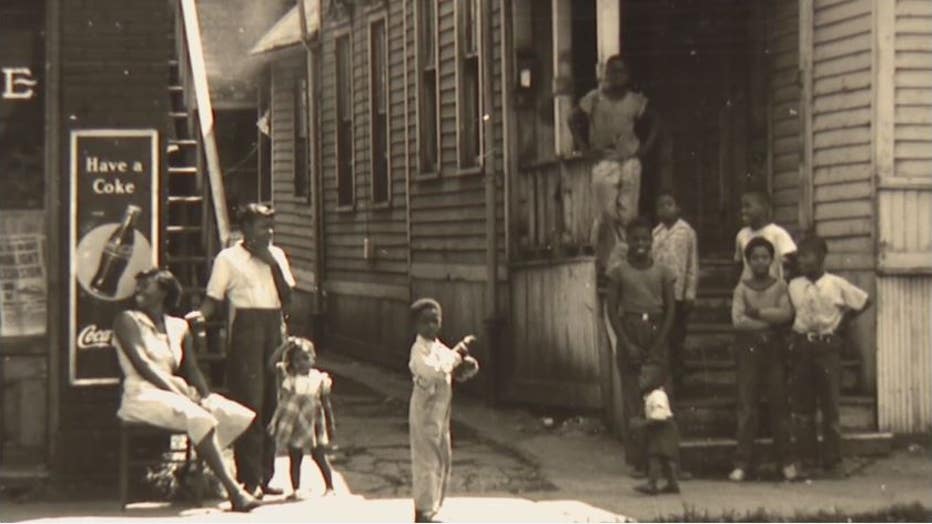 Detroit's Black Bottom neighborhood
"That would take into account the harm that had been done, that would ensure we hear the voices of those that were displaced and their descendants," said Kim Faison.
The mission of Detroit Future City is to focus on economic equity and growing Detroit's Black middle class.
Their plan would prioritize people displaced by urban renewal and their descendants - increase homeownership among Black Detroiters living in neighborhoods, and strengthen available housing through repair, prioritize Black developers, and support the development of a business district focused on Black-owned enterprises.
"We want to be guided by community voices and use that as a means to shifting power," said Faison.