Detroit woman says cats living in her attic have kept her awake and needs help
DETROIT (FOX 2) - A woman in Detroit called the FOX 2 Problem Solvers to help with a real 'catastrophe' -she says there's a family of felines living in her attic and she can't get them to leave.
"For four days and nights I have been traumatized by baby kittens," said Audrey Northington."I hear these cats and they are keeping me awake all night."
FOX 2's Charlie Langton held his microphone near the ceiling and could hear the meows.
Northington, 68, said she tried throwing mothballs into a hole in the ceiling, into the attic to drive them away.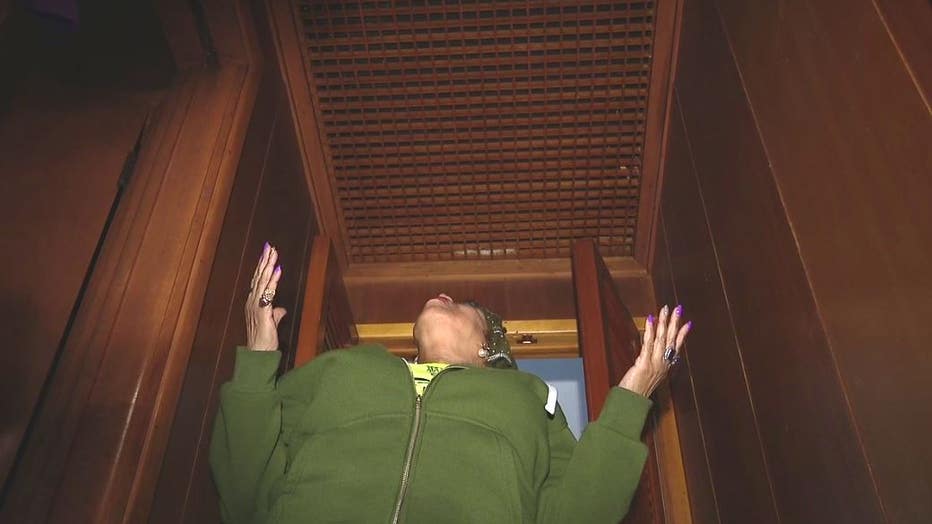 "It's like, if I call the fire department, they're going to have to chop the house down," she said. "I called the Humane Society first, they came out and they were afraid to mess with it. They said I had to get my furnace people and I did not get a response from the people who installed my furnace."
She says she had to take sleeping pills to get some shuteye with all the meowing.
"They dug a hole and made my home their home," she said. "I want to get the cats out and seal up the hole, make it cat-proof. I think I better get a metal roof next time."