Detroit woman's car broken into twice, steering wheel stolen while in apartment parking garage
DETROIT (FOX 2) - Twice in a week, Quashawna Wilson discovered her car was broken into while parked at her Detroit apartment.
Wilson lives at Jeffersonian Apartments near the Detroit River. The parking structure at her complex is supposed to be secure and is gated, but that didn't stop thieves from hitting her car and five others.
"The view is not worth it," Wilson said.
The second time they stole the steering wheel from Wilson's 2020 Chevrolet Malibu, despite anti-theft devices. 
Related: Steering wheel column stolen in seconds
"I didn't have insurance on my car, my fault. I get it fixed. It was $2,000 to get it fixed," she said.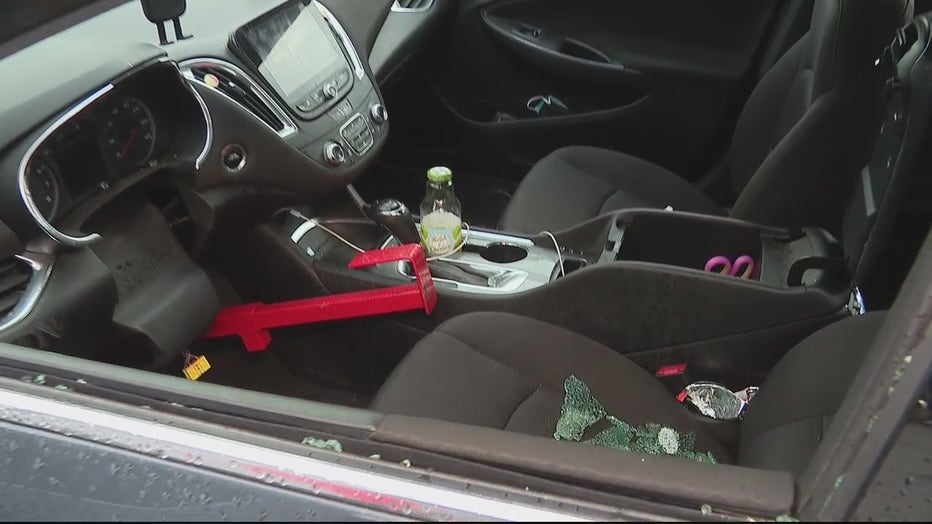 In Michigan, collision insurance doesn't cover theft or damage that isn't from a crash. Drivers must pay for comprehensive coverage for this protection.
Wilson said one insurance company quoted her $2,500 just to start a policy with them for her Malibu.
Wilson said she wants to see more security at the complex. There is a guard, but he usually stays inside, and Wilson said there are no cameras. 
"I want them to add security cameras. I want them if they can, to at least have security that does rounds, have somebody at least sitting up here," she said.
FOX 2 reached out to Jeffersonian management, but they haven't responded. 
In the meantime, Wilson has a message for whoever broke into her car: "Go to work. Get a job. Stop stealing from people. I work hard for my stuff."