Detroit's Dutch Girl Donuts building up for sale 20 months after it closed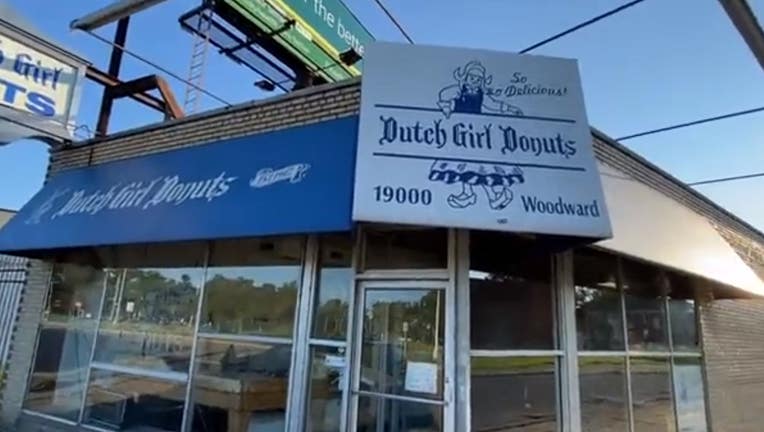 article
DETROIT (FOX 2) - The iconic blue and white sign on Woodward Avenue still has the iconic name of some of the best donuts in Metro Detroit. But it's been a year-and-a-half since Dutch Girl Donuts closed for staffing reasons - and the hope of it ever reopening are dimming even more as the building is up for sale.
Dutch Girl Donuts, at 19000 Woodward Ave just south of 7 Mile on Detroit's west side, is up for sale. 
In a Facebook post that went up Monday morning, the pastry shop announced that the building is for sale and is seeking all offers by this Friday, April 14. It's a sad ending for the donut shop which has sat there since the 1940s. 
Dutch Girl Donuts announced a 'temporary' closure on Sept. 1, 2021 as it struggled with staffing issues. The shop closed nearly a year to the day after it was closed for months due to the COVID-19 pandemic. 
Just a few days after it closed, longtime owner Gen Timmer died at 75. 
Between then and now, there was just one publication from the social media page - a reshare of a TikTok video where a woman, passing the shop, talked about how much she missed Dutch Girl Donuts. In the post by the donut shop, it wrote "We miss you too!  We miss our loyal customers. We miss making the BEST DONUTS IN DETROIT!"
Now comes the news many hoped they'd never hear: Dutch Girl Donuts by done for good.
The selling of the building does not mean that's for certain as the potential owners could wind up restarting Dutch Girl.
There's no listed asking price for the building - only for potential buyers to submit a signed offer by Friday, April 14.