Detroit's Kristen Bell surprises big sister with new basement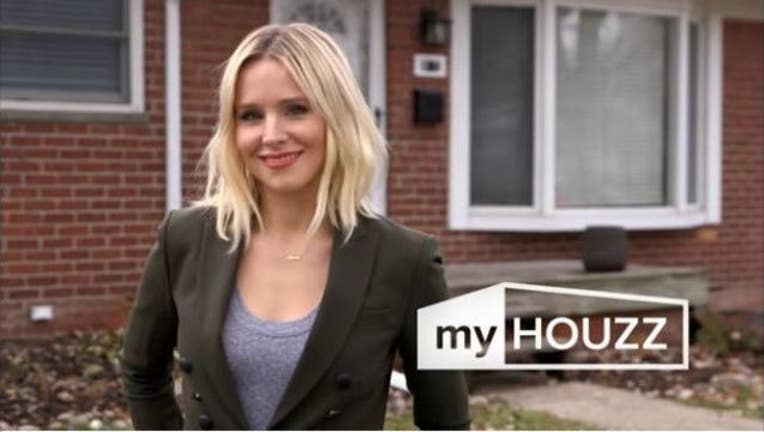 article
(FOX NEWS) - If Kristen Bell's generous gestures can teach us anything, it's this: Always be nice to your little sister.
The Huntington Woods-native, and "Frozen" actress recently teamed up with Houzz to surprise her big sister Sara with a brand-new basement--and it's all because Bell says she's always admired her older sibling.
"A little sister always looks up to her big sister, no matter what age you are," Bell told Houzz in the latest episode of their "My Houzz" webseries. "She's honestly, in my eyes, a superwoman."
So Bell teamed up with Houzz for the latest "My Houzz" webseries. She worked with Ann Arbor's Meadowlark Design+Build to completely the transform the basement from this:
To this:
"Sara hasn't had the time to reimagine it for the kids," said Bell, telling Houzz that her sister originally moved into the three-bedroom home 12 years ago, before she and Tom had kids.
As part of the renovation and remodel, Houzz reports that Bell removed walls, added a family area, created a nook under the staircase, built another bathroom, and installed a study space for Sara's kids. In addition, Meadowlark's contractors removed the drop ceiling, giving the rooms an extra 8 inches in height, and then painted the exposed rafters a brighter color.
WATCH:
Bell and the design team at Meadowlark also purchased nearly all the new furnishings for Sara's family's new space.
"I have been wanting to do something like this for my sister for a very long time," said Bell.
In the end, Bell's sister and all of her children were ecstatic with the family-friendly remodel.