Detroit's Mo Pop Festival announces hiatus of summer festival, plans to highlight performers moving forward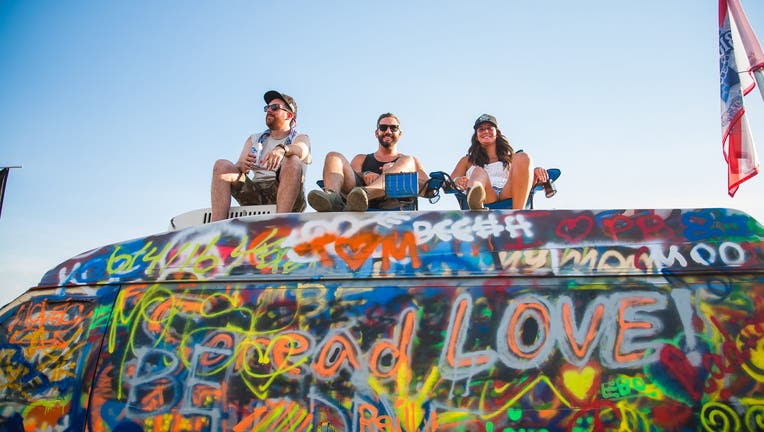 article
DETROIT (FOX 2) - The annual Mo Pop Festival as Detroit knew it is no more.
AEG Presents announced that the festival is taking a hiatus from the outdoor format. Mo Pop was first held in Sterling Heights starting in 2013 before moving to West Riverfront Park in Detroit. Last year, it was held in Hart Plaza.
According to AEG, the location shift and a return from the Covid pandemic caused "unexpected challenges." Producers will be evaluating the festival's future. 
In the meantime, Mo Pop plans to now highlight artists the fest brought to Michigan, along with other similar artists when they come to Metro Detroit under the new moniker Mo Pop Presents.
Read Next: Tim McGraw headlining WYCD Hoedown
The new plan also intends to highlight local activations, non-profit organizations, and partners. 
An official announcement with more information is expected soon.
A letter posted to Mo-Pop's website announced the hiatus:
"Over the past decade, Mo Pop has gone through an evolution of being a one-day event in the suburbs to grounding our roots in Downtown Detroit and expanding as an annual two-day outdoor festival.
We've had the pleasure of welcoming many artists and creatives to mo pop that have gone on to become global superstars. Being able to experience those moments in real time, we'll cherish forever.
"Our mission from day one was to be the place for Metro Detroit music fans to come together and discover new artists, reconnect with your favorites, and for us to create a Detroit centric experience through our local arts & creatives, businesses, staff, vendors and more.
"As Mo Pop continues to evolve, we're announcing that we'll be taking a break from the annual outdoor summer festival you've grown with over the years. Although we may look different, we promise to continue our mission to showcase up-and-coming artists along with welcoming back some of your favorites from mo pop over the past years.
"This is not a goodbye; this is our ongoing love letter to our fans and Detroit.
"In the meantime, be sure to stay close & connected as we introduce our next chapter. We can't wait to discover what the future holds."