Domestic abuse survivor outraged that judge sentenced attacker to 1 year probation
FOX 2 (WJBK) - What happened to Michelle Powell likely happens to a lot of abuse survivors. Her attacker was convicted, yet she still feels like the system let her down.
Now, she is hoping to bring about change for the next survivor.
Powell met Rashad Hendricks on the 4th of July, and she says sparks flew - but they later were extinguished and replaced.
"It's sort of the honeymoon phase and then they explode," she said.
The biggest come in the form of a violent attack by her on-again and off-again boyfriend in August of 2018..
"He came at me that night in a vicious, blacked-out anger," Powell said. "And then he began to hit me repeatedly in my face."
Powell went to the police, showed them the injuries and a warrant was issued.
"However he wasn't arrested until six months had passed," she said.
In that time she also filed a personal protection order which he violated and was given two weeks probation.
A jury then found Hendricks guilty for the abuse after a trial, for misdemeanor, aggravated domestic violence.
"The judge sentenced him to one-year probation," she said.
A sentence she feels did not fit the crime.
"The process needs to be examined in both the police department and courts," she said. "I feel like I was just a number."
Powell says she is determined to create change.
"I'm just trying to turn my pain into a purpose," she said.
She is hoping the right person will listen to her story and share her passion.
"Perhaps they will examine and evaluate the laws in place," she said.
For others out there, help is available and it's free. The Crisis Hotline at HAVEN is 248-334-1274. Find it online HERE.
"A crisis can be you need someone to talk with and we are here to safety plan," said Patricia Hoskins of HAVEN.
FOX 2 spoke with the Wayne County Prosecutor's Office who says the one-year sentence of probation is appropriate for the misdemeanor conviction. He is also ordered to have no contact with the victim for that period.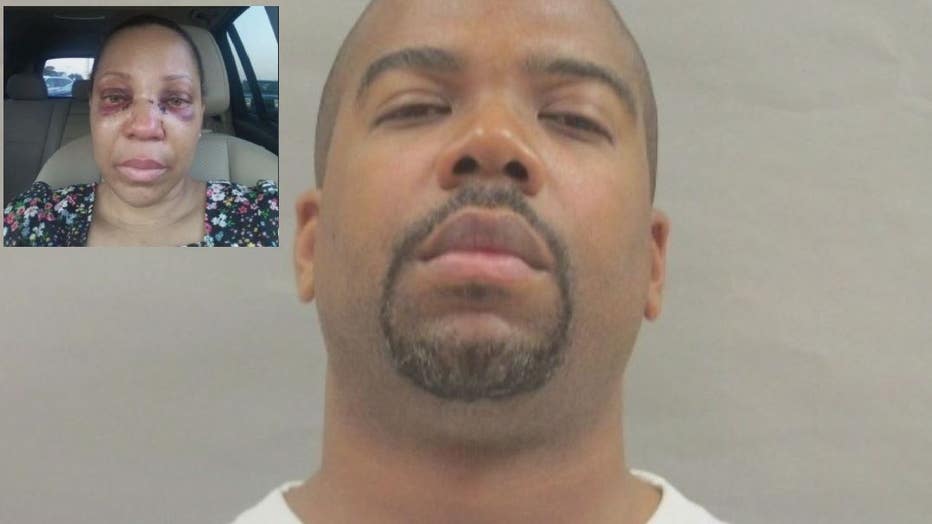 Convicted domestic abuser Rashad Hendricks (inset: victim Michelle Powell).