DPD officers crash Father's day block party to play basketball with the kids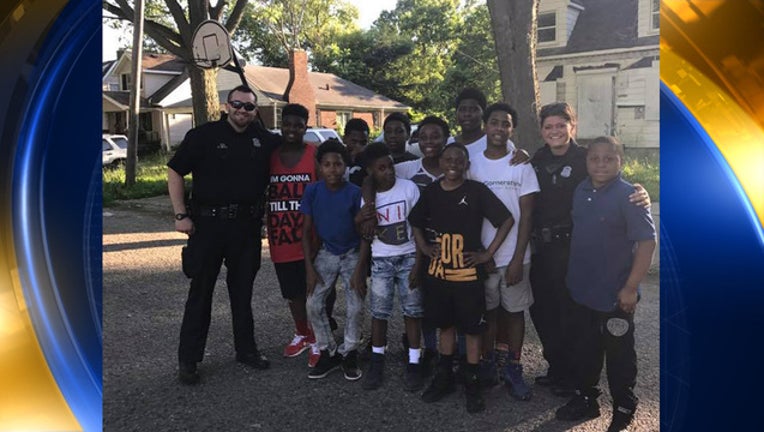 article
DETROIT (WJBK) - Two police officers in Detroit are getting major kudos after they took the time to play basketball with a group of kids on Father's Day.
One of the officers, Moregen Leigh, shared the story on Facebook. She says she and her partner saw a huge block party on the holiday. It even had a live DJ.
So, they turned on their lights and rolled up to the party -- and everybody stopped. The kids started moving out of the way.
The adults weren't sure about what was going on, too, and Leigh says they started telling the kids to get out of the street, and told the officers they didn't want any problems.
"I said, "hey, we're not here to shut down the party, we're here to be apart of it" the look on all their faces was something neither of us could describe," Leigh wrote in her Facebook post.
Detroit officers buy woman's family ice cream 
Both officers played a little ball in the street with the group of kids.
"My basketball skills may not be on point, but the opportunity to have the community realize you're a person too, not just someone in uniform is the most rewarding," Leigh says. She says she told the kids she'll be back in a few weeks for round two.
Click here to see video of the officers playing with the kids if you can't see it in the embed above
Leigh's Facebook post has been shared hundreds of times since she shared it Monday morning, and has gotten thousands of likes and loves.