Driver in serious condition after SUV crushed in I-75 collision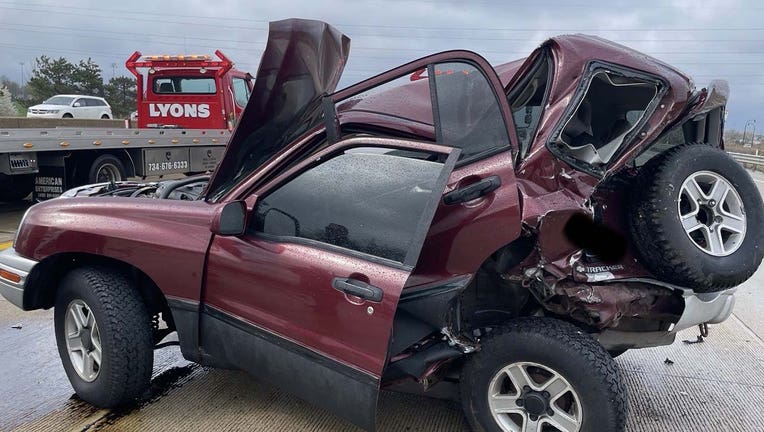 article
WOODHAVEN, Mich. (FOX 2) - A 22-year-old is in serious condition and the vehicle they were traveling in was left as a mangled mess after a crash on I-75.
The critical accident happened around 4 p.m. near West Road in Woodhaven where both local and state police were called to the scene. They found two crashed SUVs, one with major front-end damage and the other a total loss.
A preliminary investigation from police determined the driver of the red Chevrolet Tracker was in the left lane when they were struck by a white SUV.
MORE: Community stunned at murder of popular neurosurgeon inside his Detroit mansion
Police said the driver of the white SUV, a 22-year-old resident of New York state, failed to stop after vehicles started breaking, running into the back of the vehicle. Images of the crash show it impacting the B pillar, which is the middle of the vehicle.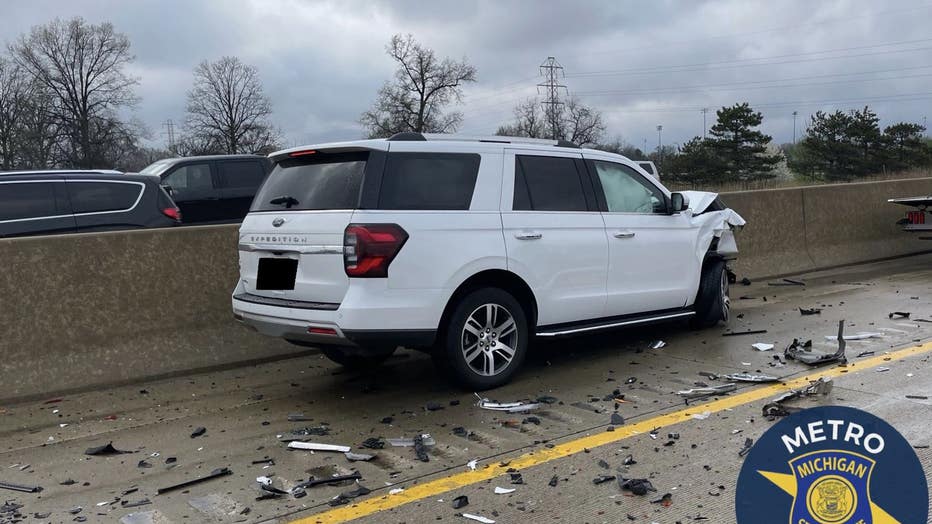 Police said the driver of the Tracker was taken to the hospital, while the other driver was transported as a precaution.
"Again it appears that distracted driving and following too close resulted in another traffic crash." said First Lt. Mike Shaw, Public Information Officer. "Every crash on our roads can be prevented if drivers make good decisions behind the wheel"