Eastern Market building housing Supino Pizzeria catches fire; extent of damage unknown
DETROIT (FOX 2) - The upstairs of the building that houses Supino Pizzeria in Detroit's Eastern Market caught on fire Monday afternoon.
Crews battled a fire in the space above the pizza restaurant on Russell and the Fisher Service Drive as flames shot out of the window.
There were 9 units upstairs with shared office space and the fire has displaced all of them, according to those at the scene.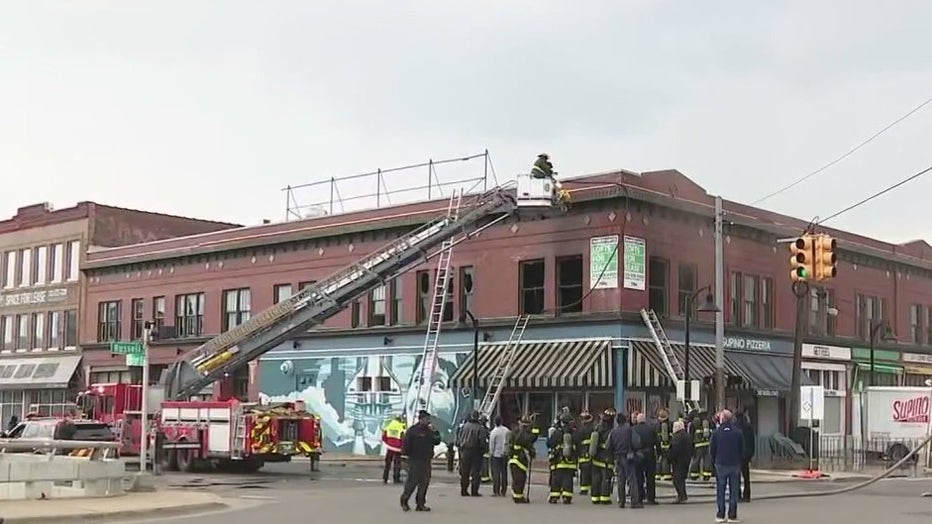 The building was renovated 6 years ago and the building was built in 1916 according to the management company.
That upstairs space is for lease, according to a sign on the building.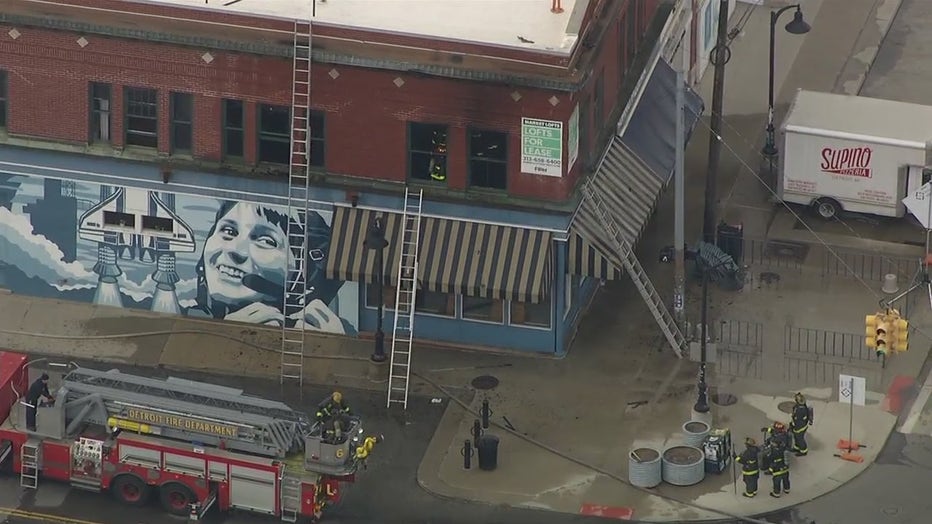 The cause of the fire and the extent of the damage is unknown.
Stay with FOX 2 for updates.