EB I-696 reopened after 6-car crash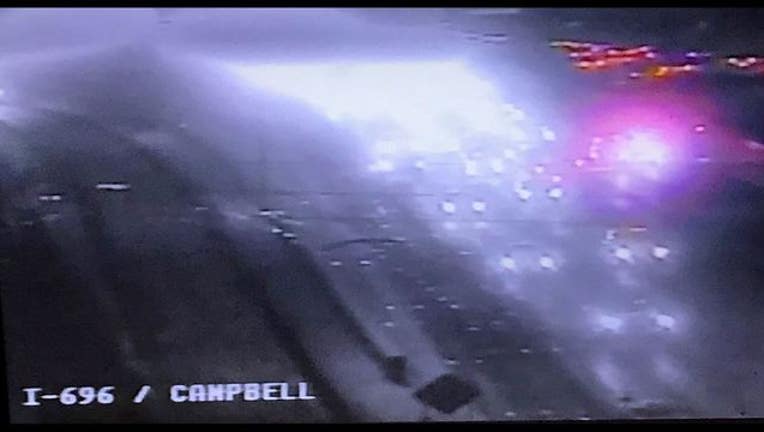 article
(WJBK) - WEB UPDATE (7:43): According to Michigan State Police, east bound I-696 has reopened after a multi-car crash scene closed it earlier Tuesday night.

 

Police are at the scene of a six car crash on east bound I-696 near Hoover Tuesday.
There are no injuries reported even though a 1-month-old baby was inside one of the vehicles but appears to be okay. The freeway is closed and it is expected to last at least a couple hours, according to Michigan State Police. 
A semi truck appears to have lost its load and it appears to be some kind of tubing material. 

The backup stretches between Evergreen and Campbell.

For a real-time traffic map go to http://www.fox2detroit.com/traffic
The crash is under investigation, stay with FOX 2 for more information as it becomes available.