EGLE: Hazardous waste from Ohio train derailment not suspected cause of fish die-offs near Belleville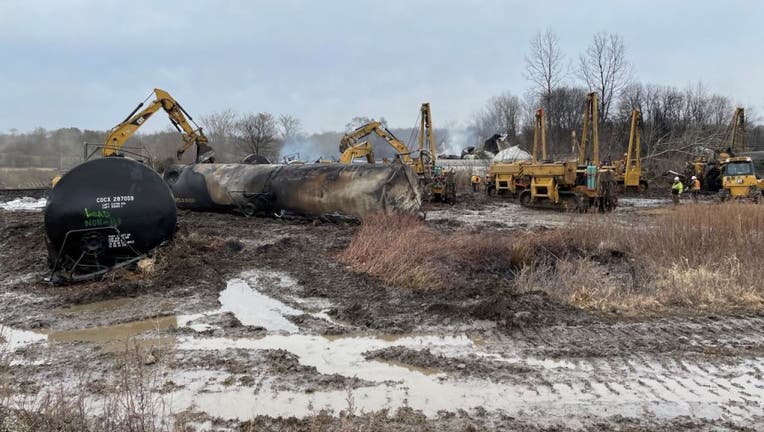 article
BELLEVILLE, Mich. (FOX 2) - The Department of Environment, Great Lakes, and Energy (EGLE) said fish die-offs near the Ford Lake Dam appear to be the result of dam operations, not hazardous waste from the Ohio train derailment that was recently brought to Michigan.
Last month contaminated soil from East Palestine, Ohio was sent to Republic Waste Services to be buried at its deep injection well facility Romulus. Contaminated soil was also set to be moved to a site in Van Buren Township. 
The Ford Lake Dam is in Ypsilanti Township over an area of the Huron River that connects Belleville and Ford lakes.
READ: Wayne County leaders want permanent ban on toxic waste from Ohio train derailment
According to EGLE, the "waste is deposited 4,500 feet deep in stable rock formations, and regularly inspected and monitored by both groundwater and surface water testing."
EGLE and the Department of Natural Resources are investigating the die-offs but say it is an intermittent issue in some winters and early springs.
Living in freshwater is believed to be stressful to the fish, and changes in water temperature and oxygen levels can harm them, so they die.
If you suspect a fish kill is due to non-natural causes, call the nearest DNR office or Michigan's Pollution Emergency Alert System at 800-292-4706.