'A big ole ball of orange blaze'; 100 evacuated and no one hurt after 12-hour battle with Westland fire
WESTLAND, Mich. - It took nearly 12 hours for fire crews in Westland to get an apartment blaze under control after it tore through dozens of housing units and displaced 100 people. 
"A big ole' ball of orange blaze, that's all I can describe it as," said Justin Johnson, who lives nearby. 
Emergency responders arrived at the Westwood Village Apartments just before 11:30 p.m. after reports of a fire at one of the complexes. Before they would have the blaze under control, another two would be severely damaged by the fire.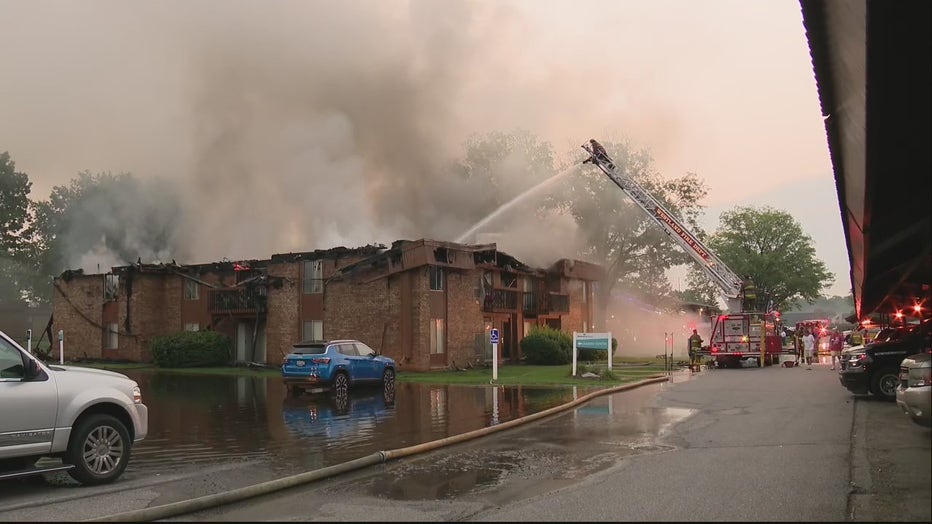 It took nearly 12 hours for fire crews in Westland to get an apartment blaze under control
"It never stopped. There were flames everywhere you could look. Every time they got some of it down, more would just pop up somewhere else," said Ashley Polk. 
Despite the number of those evacuated from the fire, no one was hurt. 
The apartment is located near Joy and Newburgh Road, just east of I-275. 
While the exact cause of the fire is still to be determined, a Westland assistant fire chief said the structure's lack of firewalls is what made it so easy for the blaze to move. 
"It started in the center building here and got in the attic space and we had a hard time containing it once that happened," said Westland assistant fire chief Kelly Eggers. "There's no firewalls in these apartments so once it gets there, it's easily spread to the other units."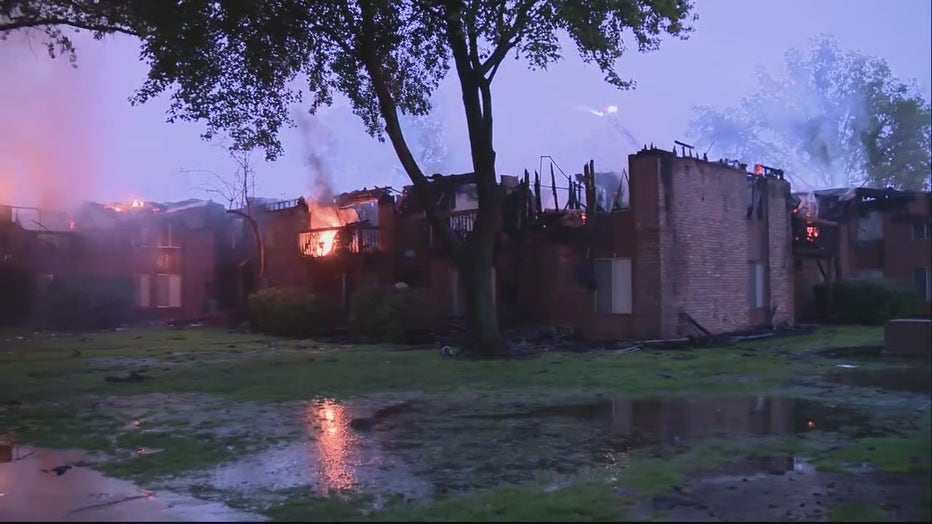 One witness thought that crews had gotten the fire under control earlier in the morning. But hours later and water was still be sprayed on the structure. By 11 a.m. Thursday, crews had managed to downgrade the threat and were working on stamping out hot spots within the structure. 
"It's startling, especially because my building is right here," Johnson said. "If it wasn't for this office right here and this school, I think it would have jumped to this building and then to ours."
Among the buildings damaged, crews are investigating the roofing work done on the middle complex as a possible catalyst for the fire. It's the second major fire to occur at the address since 2018.
In total, 36 units were in the apartments that were damaged. 
The company that manages the property is said to be assisting those now homeless by the fire.