Family of man killed trying to defend his family in attack by son-in-law, remembered as hero
HIGHLAND TOWNSHIP, Mich. (FOX 2) - The family of a man killed trying to protect his loved ones at a home north of Milford,  by the victim's son-in-law. Now Justin Pullin spoke about how his late uncle Bernie Bugnell is being remembered.
"He was a protector and obviously he went out like a hero, and we idolize people like that," said Pullin.
Earlier this month Bernie was shot and killed by 42-year-old Eric Hanson who was married to his daughter – the two in the midst of domestic issues.
The chaotic scene played out in Bernie and his wife's condo in Highland Township.
"I was in shock," he said. "There is no other way to react to this, right? I mean you hear about it on the news, but then when it hits your family, it changes everything. You look at life a little differently."
The shooter, with a criminal history of assault and weapons charges, appeared to have planned the attack, breaking into the home through a window, and shooting Bernie as he went for a weapon to defend his family.
The suspect shot Bernie's wife Sandra – and his own wife. Their two kids, ages 1 and 4 years old, were there at the time.
So was an 8-year-old cousin, who Justin had just dropped off.
"Of course it goes back and forth in my mind could I have prevented it, and maybe nothing would have happened or talked to them but we can't do the what ifs, but Bernie would say it is what it is.
The shooter was shot and killed by Oakland County Sheriff's Deputies who responded to the home as he was beating his wife.
She was treated and released from the hospital Sandra – is still receiving medical care.
Bernie Bugnell was a former Marine, who Pullin looked at as a second father. He's staying stoic, because that's what his uncle would have wanted.
Related: Oakland County deputies take out suspect who shot and killed father-in-law during home invasion
"The thing with Bernie he was all about morals and ethics and doing the right thing and priorities," Pullin said. "He prioritized his life family first and that's why we are so close - and to be honest, that's how we are going to get through this."
This situation has had such a ripple effect on this family, there is a GoFundMe page to help with funeral costs, and other expenses that have come up.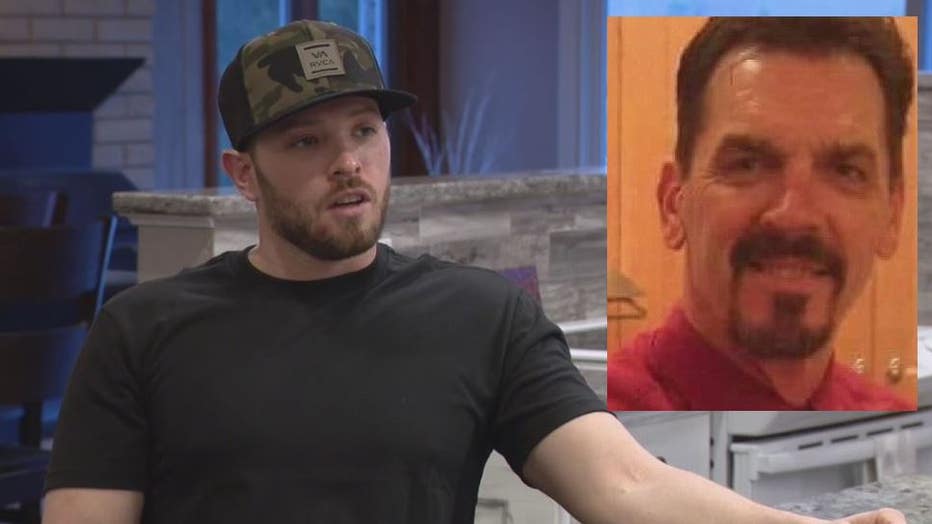 Justin Pullin. Inset: Bernie Bugnell