Family of murdered Wayne County Sheriff's Deputy creates scholarship in his name
FOX 2 (WJBK) - In September 2020, Sherry Searcy experienced the worst day of her life when a jail inmate murdered Cpl. Bryant Searcy while he was on the job.
The 50-year-old longtime Wayne County Sheriff's Deputy was killed in 2020. He left behind a wife and daughter.
Out of that heartbreak, Searcy's widow is providing hope. She's created a college scholarship to help young people achieve their dreams. FOX 2 sat with Sherry Searcy and his friend Orlando Bogins who shared their memories of him.
"He absolutely loved music," Sherry said. "There were cds and speakers throughout my house because at any given time he would throw on some music and relax."
He enjoyed working out, being outdoors, and most of all, he loved helping others.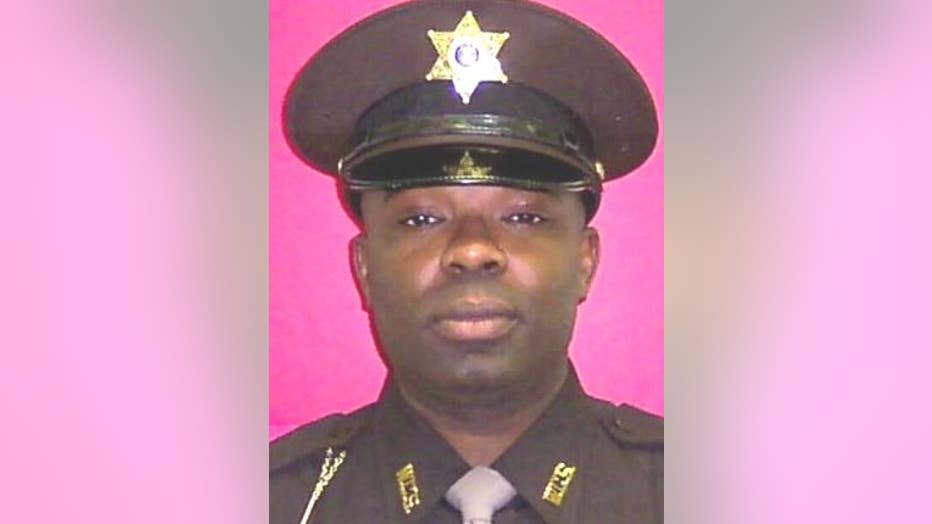 "It was later that I found out after he passed that he would write scriptures on index cards and clip money to them and leave them around the courts," she said.
Three years since Bryant's death, Sherry is ensuring her husband's legacy lives on with the Bryant Searcy Scholarship Foundation.
The award is available for high school graduates in Metro Detroit who will attend college.
Orlando Bogins says the scholarship will provide hope for young students.
"I think everyone in life has had some type of fear -  will I be successful? Am I a product of genetics? Am I a product of the neighborhood?" said Bogins, a local educator. "However it takes that one educator or that one person, like Bryant, to make sure they pour into the students."
Sherry Searcy spoke about the strength she has received from loved ones and the community since her husband's death.
Related: "Big loss to this agency," Wayne County Sheriff mourns loss of corporal killed in jail attack
"It's been very rough - but my faith, and my community, my family, my church, and friends is what keeps me going," she said.
Her husband's spirit to help others lives on through the scholarship - GO HERE.