Fight at Melvindale Civic Center ends in gunshots, three hit
DETROIT (FOX 2) - Melvindale Police are investigating after more than a dozen gunshots were fired outside of an ice rink late Sunday night during a fight involving a group of teenagers.
The chaos was recorded on video as the fight escalated into a shooting -- when then led to a group of at least 20 people running for safety. After 14 gunshots, three 18-year-olds were hit outside the civic center.
Police say they're looking for a masked teen they're calling a person of interest
The shooting rattled the neighborhood, which is where Kevin Dewey lives.
"It woke me up. I came out of the house. Police were already on their way here," Dewey said. "Actually I am (surprised). That stuff doesn't happen around here. You get your occasional fist fight. After the fist fight, the guys become best friends."
The Melvindale police chief says a beef between two groups of young men on Instagram led to the fight at the civic center parking lot. Witnesses say fists started flying and then bullets.
The shooter wore a black ski mask and didn't target anyone specifically. While you can't see the person's face in the photo, police hope someone knows the teenager who owns the soccer jersey he was wearing.
Back in the neighborhood, a sense of calm returned but the commotion hasn't been forgotten.
"You see a lot of teenagers coming up here in the parking lot, burning out and squealing tires, and it's getting loud. I know it's got to be upsetting the neighbors a little bit," David Mosely said.
The three shooting victims are all from Melvindale and police say they are expected to survive.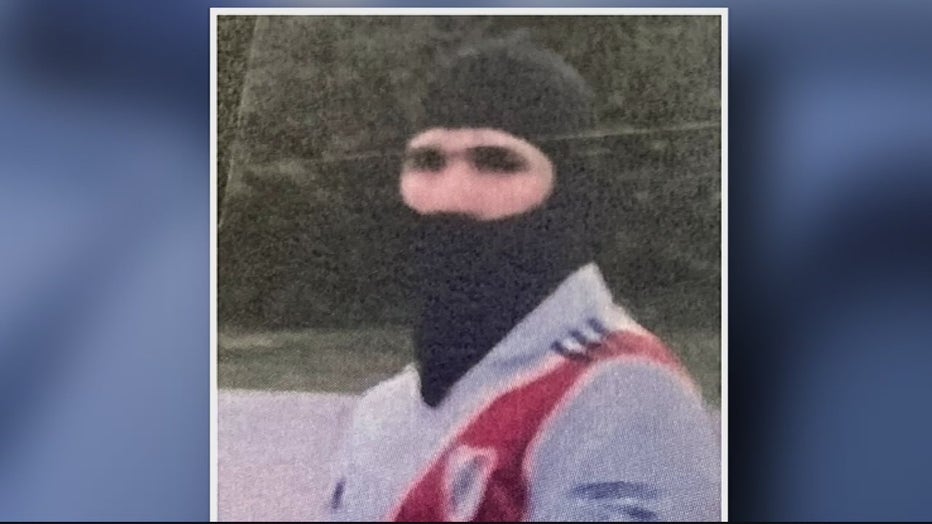 Suspect in the shooting at Melvindale Civic Center was spotted with a face mask and a soccer jersey, police say.