Firefighters who battled Harsens Island fire talk geographic challenge of response
ST. CLAIR COUNTY, Mich. (WJBK) - A massive fire on Harsens Island, reduced several historic homes to rubble - and now authorities are trying to figure out what sparked it.
"I looked east and yeah, saw the big ball of fire when I got dispatched on my phone and turned around and headed right back," said Firefighter Timothy Kernen.
Kernen, a Clay Township firefighter, had just clocked out for his shift when duty called in a huge way.  A massive fire hit multiple cottages on St. Clair's Harsens Island. The homes that burned down on Wednesday were all seasonal homes, meaning they were vacant at the time, FOX 2 has learned.
"We're a big area, and we cover the area" he said. "With the ferry it does take a little bit more time to get over there but we try to do the best we can.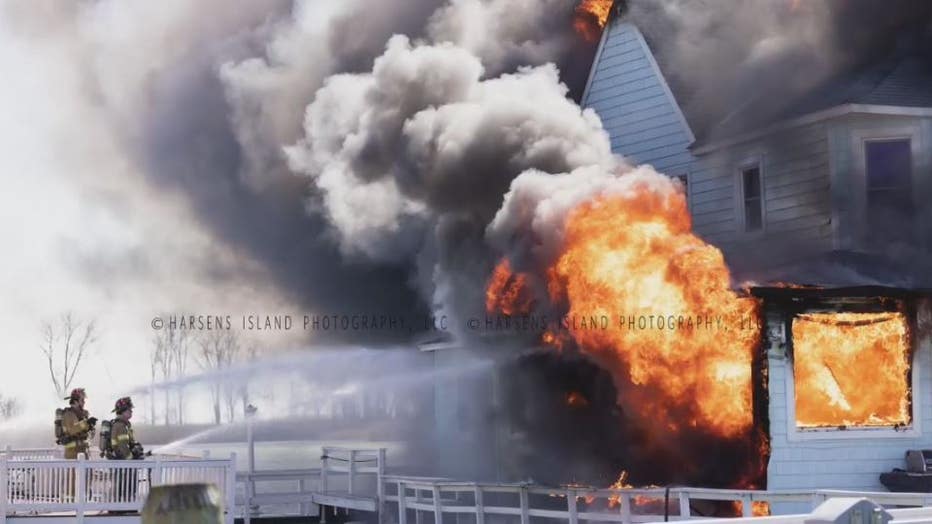 The island is a small strip of land with about a thousand people there. You can only get to it by car ferry. The fire was concentrated in an area called The Old Club, with vacation houses seasonally populated by doctors and lawyers. It's basically a resort and yacht club.
There is a fire station on the island but reinforcements were needed from the mainland. Just getting across via ferry can make any response time feel like an eternity.
"It was a long response time because it was at the farthest end of our coverage area," Kernen said. "So, it took me about maybe 20 minutes to get there, just got there and grabbed my pack and got a hose and started putting water on the fire."
"We had a boardwalk that we had to walk on, to start extinguishing fire on and the wind, that was a factor," said Chief George Rose, Clay Township Fire Department. "We had to worry about exposures."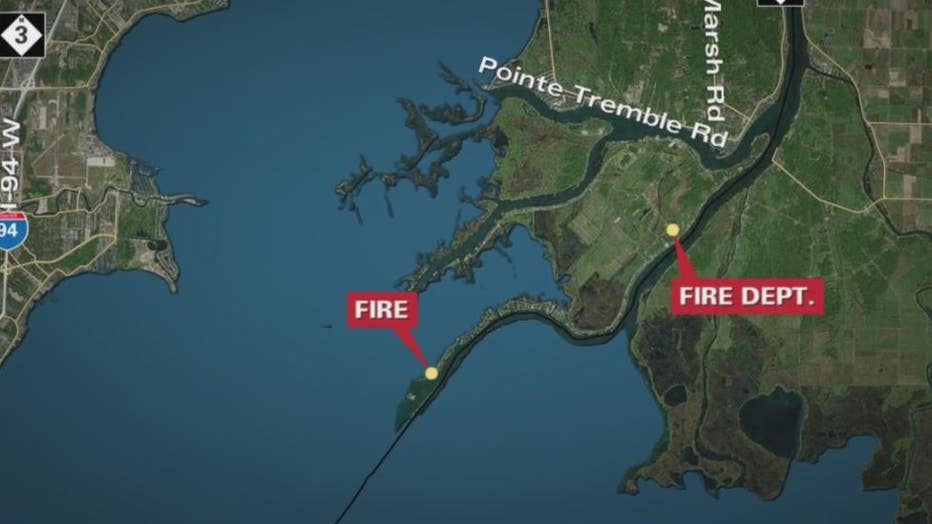 When you first get on scene, you're always just looking at what can I do to make this situation better," Kernan said. "And for me it was getting out a hose line immediately, just trying to get water on it and protecting exposures. Unfortunately, when I got there, two of the houses were already fully involved. it just happened so fast."
About six residences burned to the ground. The investigation is ongoing.
Despite the wind on Wednesday, the chief says they often battle even bigger challenges in the winter months.
"Wintertime you get the ice that flows down the channel, blocks the river," Rose said. "There's times that we can't get across. We have to use the air boat, to get our people across. It can be a challenge."
Some crews were working on a barge in the area but it is unknown if that was related.