Five stories to know for Thursday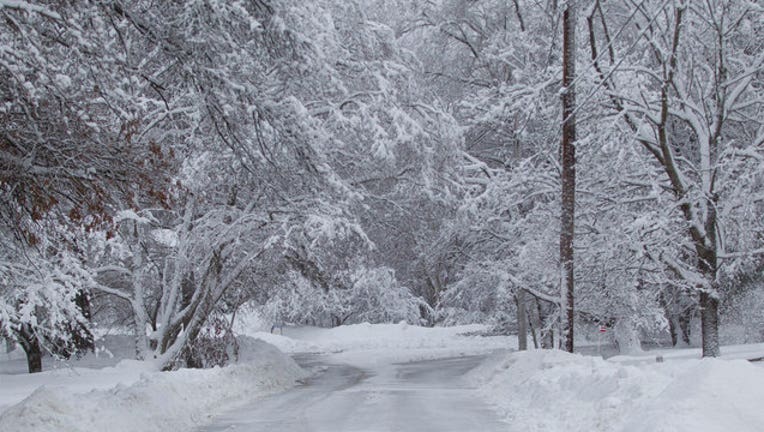 article
(WJBK) - Snow on the way, court proceedings begin for an alleged O'Rielly Auto Parts killer, a veteran gets the help he needs after losing everything in a fire - Thursday's Top 5 stories from FOX 2 News.

1. 27 hours of snow 
Is it summer yet? Friday is going to be a doozy. There's a winter storm watch already in place until 7 p.m. Friday. The storm starts around midnight and won't end until Saturday morning around 3 a.m. 
That's 27 hours of snow! 
We'll keep you up-to-date all morning with snow predictions, school closings, road accidents, and more.
2. Young mom found dead in trunk of burning car
Addicted to pills. Walking the streets of southwest Detroit. A photo on Backpage.com. Heroin  taking over her life. The father of 28-year-old Angela Nielson's children tells FOX 2 about the life of the young mother after she was found dead stuffed in the trunk of a burning car last week.
3. Two teens killed in I-96 rollover 
Two Livingston County hockey teammates killed in a car crash when the driver lost control, hitting a tree, rolling over and hitting a second tree. 
4. Dad who lunged at Nassar will donate funds to charity
The man who lunged at convicted sex abuser Larry Nassar after asking for a few minutes alone in a room with him says if you donated to a defense fund set up for him, he's returning the money or donating to charity.
"At the time of the incident, I didn't know that the great brotherhood had done this, and I was overcome with gratitude when I found out. I appreciate everyone stepping up to support me, but help is not needed for me. After giving people the chance to get a refund, the donations will go to organizations that help the sisterhood of survivors and other victims of abuse." - Randy Margraves
5. "She had a gun to my head" 
A witness described seeing the woman accused of killing an O'Reilly's manager last fall. It's a legal step in the path to justice for the 69-year-old manager of an O'Rielly Auto Parts store who was killed by two female robbers. Witnesses testified in court at the alleged shooter's preliminary hearing.