Florida deputy drives off with gas hose still attached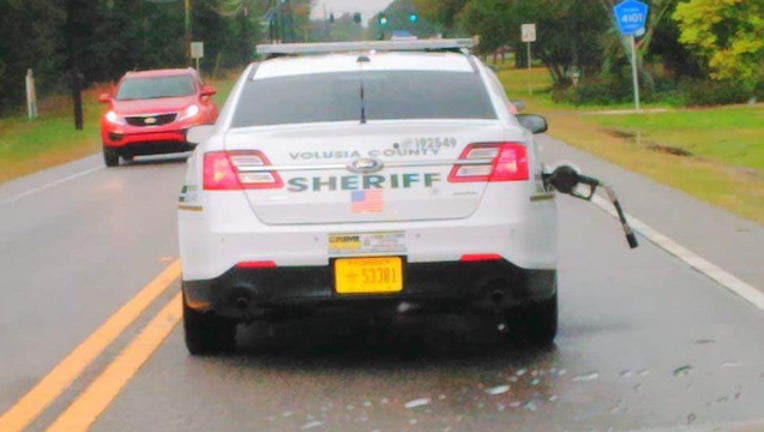 article
A Volusia County Sheriff's deputy who may have been in just a little bit of a hurry to get back to the job sped off with a very important part of the gas pump still attached to his cruiser.
Someone spotted the cruiser on the road and took a photo of the nozzle and hose still attached to his gas tank. The sheriff's department tweeted the photo with the caption, "When you're just in a hurry to get back on the job." 
Shortly after, Sheriff Mike Chitwood replied from his personal account, saying: "He's not in any trouble. Not going to Hose a guy for being Pumped to get back to work." Very punny.
No word yet on whether the sheriff's office plans to reimburse the gas station.