Ford CEO: 'Most generous offer in 80 years' made to UAW as deadline looms for Big 3 workers, suppliers
DETROIT (FOX 2) - Ford Motor Company CEO Jim Farley spoke about the latest offer with the UAW with the deadline about two days away.
Farley spoke outside an F-150 unveiling event in Detroit Tuesday night, a few days ahead of the 2023 North American International Auto Show.
"We put an offer in today that's our most generous offer in 80 years of the UAW and Ford," said Farley. "Pay increases, elimination of tiers, inflation protection, five weeks of vacation, 17 paid holidays, bigger contributions for retirement.
"So it's a significant enhancement, (we're) still optimistic that we'll get a deal, but there is a limit."
The CEO says it addresses issues that have been big sticking points for the union, but also says that limit, is because the company needs to protect its future.
The union traditionally would work on one of the Big Three to strike a deal, and to set the tone for conditions with the other two, which usually follows.
But under the current United Auto Workers President Shawn Fain, all three automakers have been in negotiations at the same time.
Tonight we're hearing from one worker who's on pins and needles as the negotiations go on.
"I'm on the edge of my seat just like everybody else in the vicinity here," said Matthew Schulte.
Schulte has 28 years in at Ford Motor Company and is eager to see if his union and company executives come up with a deal that avoids a crippling strike.
But he admits, the UAW taking on all three Detroit automakers at once definitely stands out in his experience.
"It's a different tactic. We'll see if it pays off," he said. "Both sides seem like they're inching towards little by little and there's still a lot of ground to make up. So as much as I like to be an optimistic person, I'm starting to get a little concerned you know - two days to the wire."
UAW President Shawn Fain has broken with the decades-long tradition of focusing in on one target automaker to bargain with ahead of a new deal, and car industry analysts are studying it all.
"I would say that their strategy is very much to throw them off their game," said Marick Masters.
Masters is a professor of business at Wayne State University. He outlined some of the options facing organized labor in light of the change in bargaining strategy.
"They could take a more phased-in strike approach in which they target a few selected sites across the companies and see how much damage that's able to inflict," he said. "And if the companies succumb to that kind of pressure, that would be less painful to their strikefund than if they had to send all of them out on strike.
"If the companies are relatively equal in terms of what they consider their ability to pay for what the union is demanding - or at least make a good offer in that direction - and they're reluctant to do so at the negotiating table, then why not treat them equally in the bargaining process - strike them all and see which one comes forward first."
Whatever happens, the ripple effect would be massive if all three automakers saw a sudden work stoppage.
Brian Carroll is one of the guys getting new cars to customers. He says supplies have already been low in recent years.
"I have customers call me for vehicles and the way that it would impact my situation is that, being the lack of cars if this does happen - if they do go on strike," he said. "Because through Covid and also through the computer chip issue, it was hard to get cars for customers and they need them to go to work, and church, and wherever else they have to go to."
UAW 652 in Lansing that a Zoom was held and that Fain was updating the situation on contracts with the legal team. On Wednesday there will be the unveiling of a vision called "Stand Up Strike." Fain is expected to talk about this tomorrow on Facebook Live.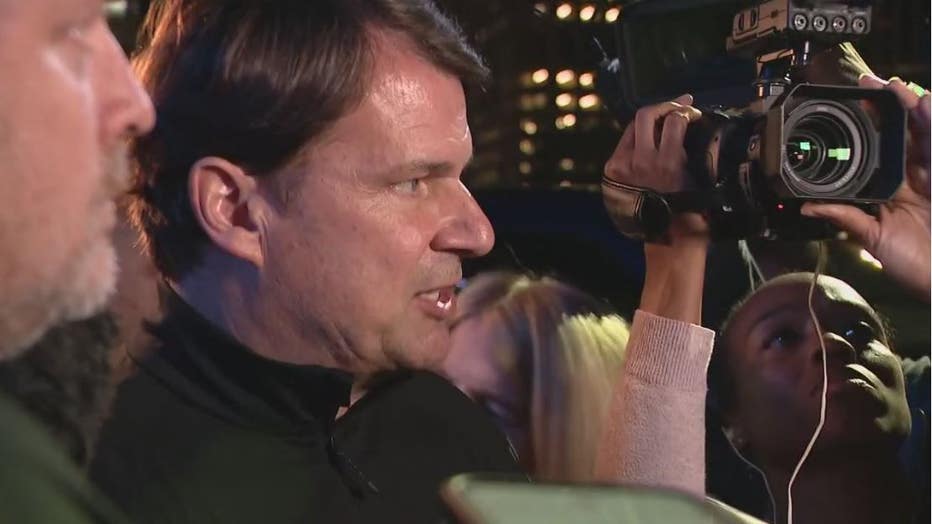 Ford Motor Company CEO Jim Farley