Free taco for everyone on Tuesday at Taco Bell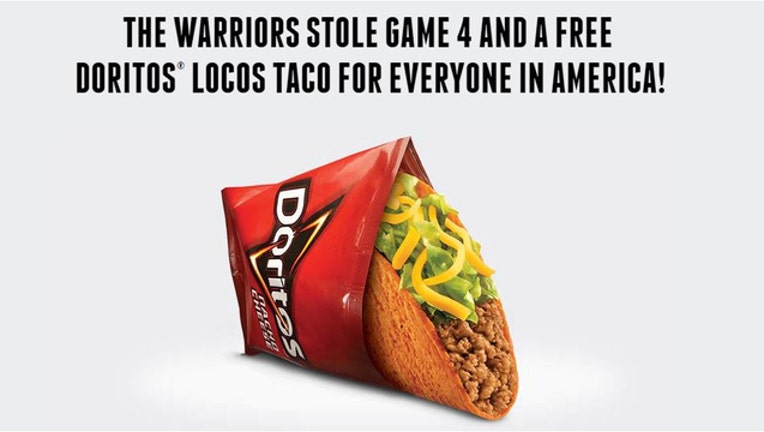 article
Taco Bell is offering everyone a free taco on Tuesday as part of its "Steal a Game, Steal a Taco" promotion.
Because the Golden State Warriors "stole" game 4 and won on the road, the fast food chain is offering a free Doritos Locos taco to everyone in America.
You can pick up your free taco at any U.S. Taco Bell location June 21 from 2-6 p.m.
Click here for more information about the promotion.