From glory to gutted: The Pontiac Silverdome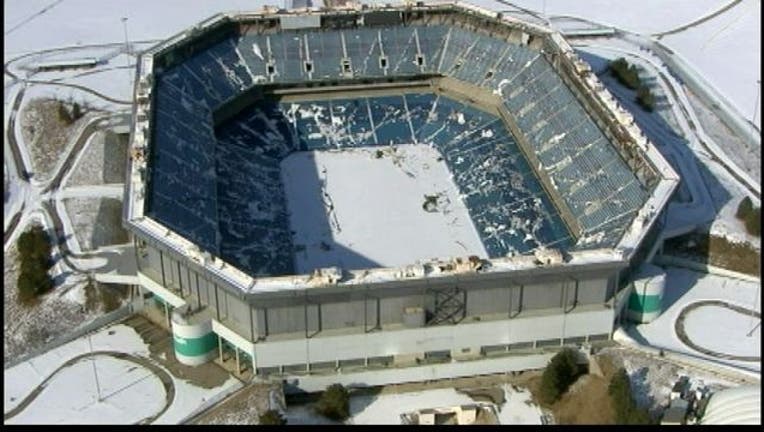 The last time football was even in the dome was in 2006 when the Pittsburgh Steelers used it to practice during Super Bowl XL. The last event was a in 2011, just before a snow storm collapsed the roof the next year, leaving it exposed to the elements. 
In 2009, Apostolopoulos bought the stadium with reported plans to put in a Major League Soccer team. Like the roof of the once-amazing structure, those plans fell through.