Frozen fruit sold at Trader Joe's, other stores recalled over risk of Hepatitis A contamination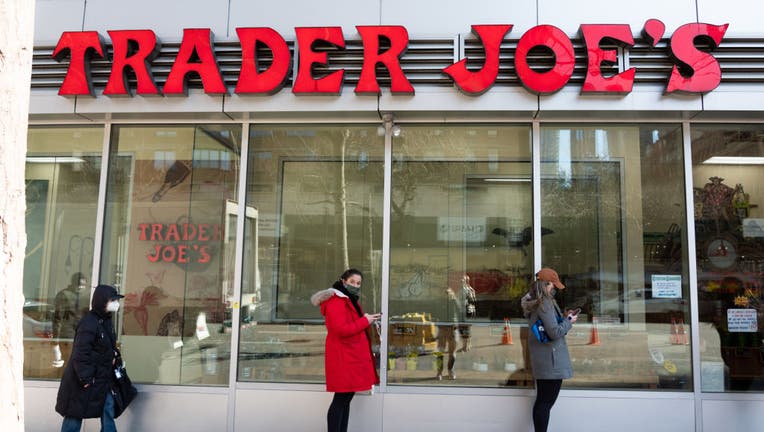 article
Scenic Fruit Company has recalled frozen organic strawberries and frozen organic tropical fruit blend due to a possible risk of Hepatitis A contamination. 
In a Friday release shared by the Food and Drug Administration, the Oregon company said that it was recalling the frozen berries sold to Costco, Aldi, KeHE, Vital Choice Seafood and PCC Community Markets, as well as the frozen organic tropical blend sold to Trader Joe's, "due to an outbreak of Hepatitis A illnesses." 
The organic tropical blend was sold at Trader Joe's stores nationwide, and the strawberries were distributed by different brands in Alaska, Arizona, Arkansas, California, Idaho, Illinois, Iowa, Maryland, Michigan, Minnesota, Missouri, Montana, North Dakota, South Dakota, Ohio, Oregon, Utah, Washington state and Wisconsin.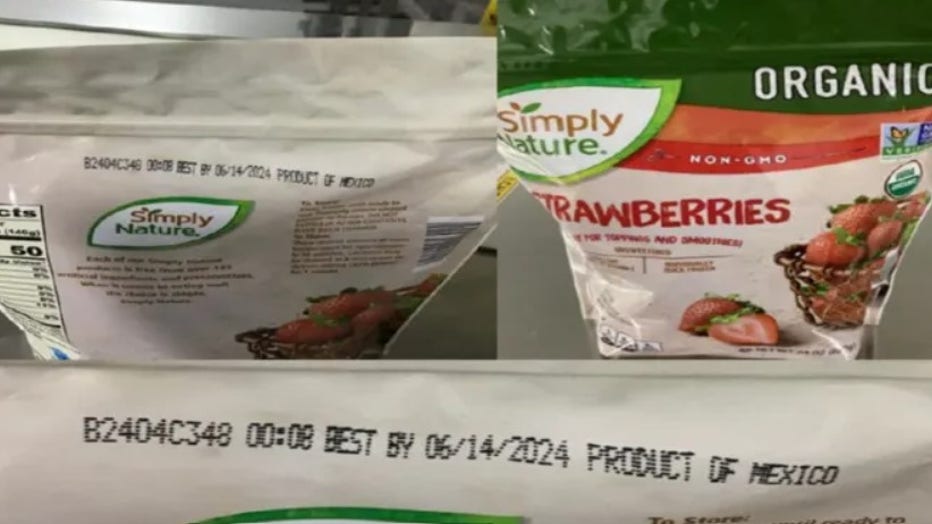 Simply Nature organic strawberries were impacted by the recall (FDA/Scenic Fruit Company / Fox News)
The release said although Hepatitis A has not been detected in the product, consumers should not consume the product out of an abundance of caution, and return it to their local store for a refund or destroy it.
"We have been alerted by our supplier of Trader Joe's Organic Tropical Fruit Blend (SKU# 51191) that product with BEST BY dates of 04/25/24, 05/12/24, 05/23/24, 05/30/24 and 06/07/24 may have the potential to be contaminated with Hepatitis A," Trader Joe's said in a release. "No illnesses have been reported to date, and all potentially affected product has been removed from sale and destroyed."
Scenic Fruit Company has paused production and distribution of the products in question while it investigates the issue alongside the FDA. A spokesperson told NBC News that the strawberries had come from its supplier, California Splendor. California Splendor announced Thursday that it was recalling certain bags of Kirkland Signature frozen organic strawberries sold at Costco stores in southern California and Hawaii.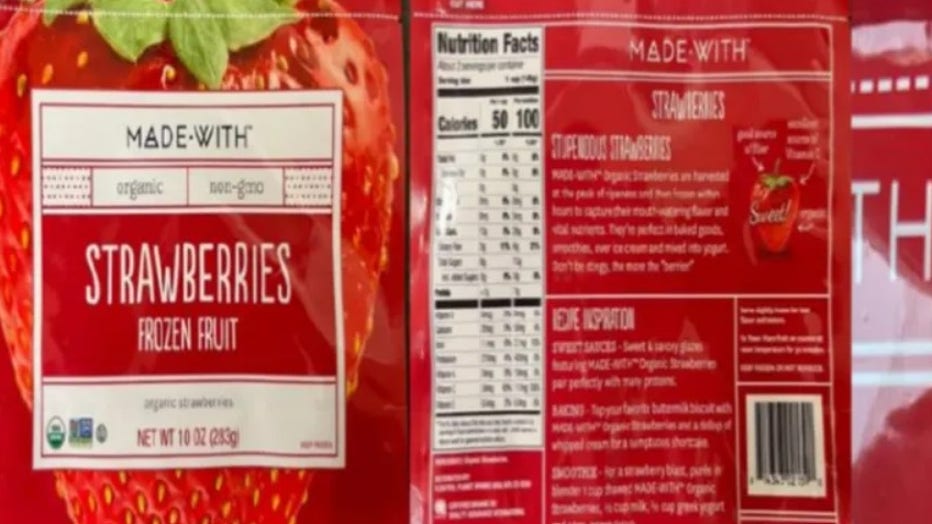 Made With organic strawberries were impacted by the recall. (FDA/Scenic Fruit Company / Fox News)
"First of all, food safety is our number one priority at Scenic Fruit Company. We work closely with the American Frozen Food Institute along with other processors to provide ongoing training for our employees so we provide a safe environment and the safest product for our customers," Maridean Eisele, the owner and president of Scenic Fruit Company, said in a statement provided to Fox Business Digital on Saturday. 
"Out of an abundance of caution, we are recalling frozen organic strawberries we received from our supplier. The move is after our supplier, initiated the recall due to a possible link to frozen organic strawberries contaminated with the Hepatitis A virus," she added.
GET FOX BUSINESS ON THE GO BY CLICKING HERE
Hepatitis A is a contagious liver disease that results from exposure to the Hepatitis A virus, including from food. People can be sickened for a period of a few weeks to several months. In rare cases, infection can progress to liver failure – especially in people who are immunocompromised or have a pre-existing severe illness. Illness occurs within 15 to 50 days of exposure. 
Symptoms include fatigue, abdominal pain, jaundice, abnormal liver tests, dark urine and pale stool. However, a Hepatitis A vaccination can prevent illness if given within two weeks of exposure to a contaminated food. 
CLICK HERE TO READ MORE ON FOX BUSINESS
According to the U.S. Centers for Disease Control and Prevention (CDC), there have been five reported infections linked to frozen organic strawberries in Washington since late last year, including two hospitalizations. The agency said no deaths had been reported.
In summer of last year, 13 people were hospitalized following a multistate outbreak of Hepatitis A infections linked to fresh organic strawberries. 
Read more of this story from FOX Business.