Genesee County man caught on camera beating his puppy for chewing up 2 photos
GENESEE COUNTY, Mich. (FOX 2) - Producer note: This story may be upsetting to some viewers,
A 1-year-old puppy named Pluto survived some horrific abuse - but he wasn't alone.
"The belt that I'm telling you about was used to whip this dog and beat this dog," said Genesee County Sheriff Chris Swanson. "The purpose of that beating in the suspect's mind is because Pluto chewed up two pictures."
Once before 36-year-old Eric Sevela of Genesee County allegedly hog-tied the dog and threw him in a closet for hours. The beating was caught on home security cameras this month and is tough to watch.
Swanson said Sevela has been beating his 37-year-old girlfriend for eight years, even when she was recently pregnant.
"The violence shifted from the female in the domestic to the dogs," he said.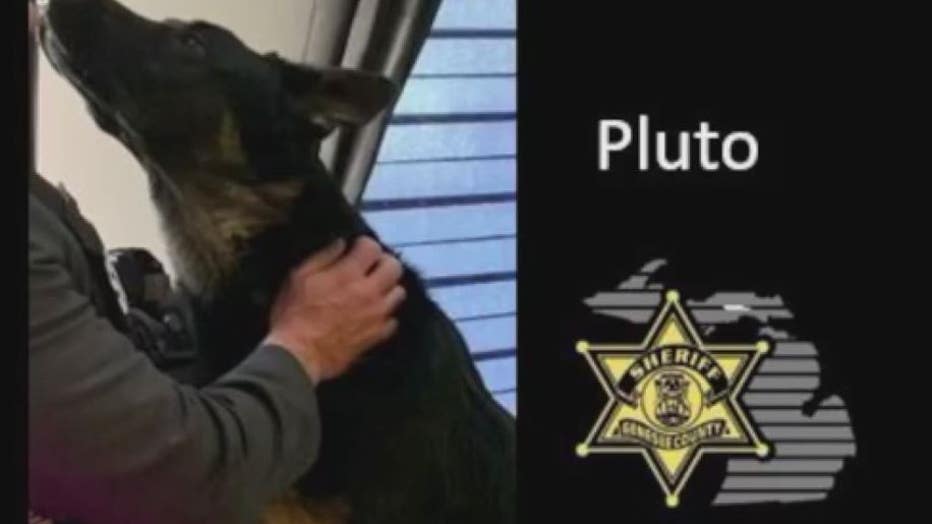 Sheriff Swanson was fired up on Tuesday afternoon – learning that suspect was given a low bond and is actually already out of jail.
"In fact when he bonded out he went to Livingston County, he went down to Livingston County, and committed a non-violent crime against the victim," he said.
That bond, was a $25,000 cash for a violent felony and misdemeanor.
Sevela's former girlfriend, the victim, is safe with the three dogs, including Pluto – and the couple's 7-month-old baby.
"Violence against either domestic victims, children or domestic animals - they are directly connected, and here is an example of that," Swanson said.
In fact, Swanson says – 70 percent of domestic violence threats involve a pet and almost always, the threat is followed through.
"I'm asking and begging you as the sheriff, if this is going on in your house - don't wait until it escalates, because it will escalate," he said.
The 24/7 National Domestic Violence Hotline is in English, Spanish and 200+ languages through interpretation service Learn more, 800-799-7233.
SMS: Text START to 88788
The state of Michigan has a resource page for domestic violence HERE.