Genesee County suspect wanted after remains of 6 dogs found rotting in yard, 8 others chained up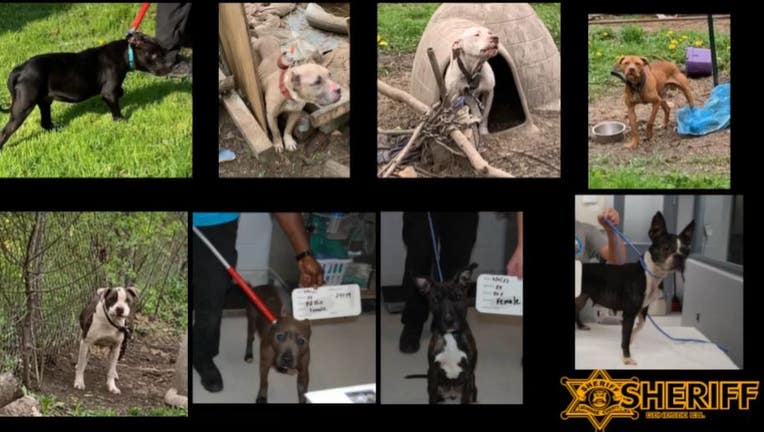 article
FOX 2 (WJBK) - The Genesee County Sheriff's Department is asking for the public's help finding a dog fighting ring suspect with a long criminal history.
Casey Autry Kidd, 29, has a felony warrant out for his arrest for leaving eight dogs chained up and six others found starved to death and rotting, said Sheriff Chis Swanson.
"We believe that these dogs were used in a potential dog fighting ring," he said. "The dogs had scars and were in multiple stages of injuries (leads us to suspect) they were involved in dog fighting."
Two of the dogs were chipped and were reunited with their owner after being gone for three weeks. Swanson believes that Kidd, from Genesee County, may be involved in dognapping, using some stolen animals as potential bait.
"He's got a dangerous criminal history. So we're not asking anybody to put themselves at risk, I want to point that out," Swanson said. "There's crime-stopper information on this briefing. There is 911 you can call, but we want to tell you the story. That's why we need to talk to Casey, kid, who's got a valid felony warrant for his arrest. You know how what we say about dogs and violence is true, and this is just yet another case."
Swanson said the dogs were found starved with many emaciated. Kidd's warrant is for one count of abandoning animals, a four to 10-year sentence,
Kidd has a history of multiple arrests for home invasions, assaults, and drug charges.
Swanson said that the case began three weeks ago, someone reported there were dogs chained up in the backyard of a residence. The sheriff's office found eight dogs so tightly restrained, "that they could not move,"
The sheriff said they are not asking the public to apprehend Kidd, but rather need information as to his whereabouts by calling 911 or Crime Stoppers at 1-800-SPEAK-UP.