GoFundMe for Florida shooting victims skyrockets in minutes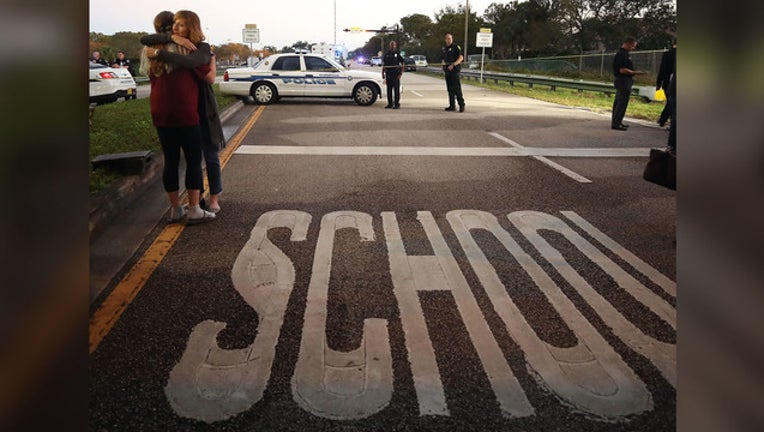 article
During a press briefing on Thursday where authorities in Florida addressed the mass shooting at another American school, officials said that GoFundMe is a safe place to donate to help victims - and donors jumped at the chance.
A little after 10:30 ET, Broward County Sheriff Scott Israel and other leaders spoke from Parkland, Florida, where 17 people were killed in a school. During the update, officials urged people to donate to the GoFundMe and called it a 'safe place' for donations.
When that happened, the GoFundMe spiked $4,000 in about a minute. About five minutes, the total was at $58,300 and counting. At 11:30 am, the GoFundMe account was at $114,400.
The account was set up by the Broward Education Foundation, an organization that raises money for the Broward County Public Schools. The link says donations will be raised to provide relief and financial support to the victims and families of the shooting.
If you want more information on the GoFundMe, CLICK HERE.
Shortly after the Broward County Officials spoke, President Donald Trump addressed the nation about the deadly shooting where a former student opened fire on the school with an AR-15 rifle. 
President Donald Trump says Wednesday's mass shooting turned a Florida school into a "scene of terrible violence, hatred and evil."
Trump is addressing the nation a day after the shooting that killed at least 17 people. The president was silent on the issue of gun control. Earlier Thursday, he suggested the suspect was "mentally disturbed."
Trump says the entire nation "with one heavy heart" is praying for the victims and their families.
An orphaned 19-year-old with a troubled past and his own AR-15 rifle was charged with 17 counts of premeditated murder Thursday morning following the deadliest school shooting in the U.S. in five years.
Information from the Associated Press was used in this report.