Good Samaritan carries elderly woman struggling to use stairs at Houston rodeo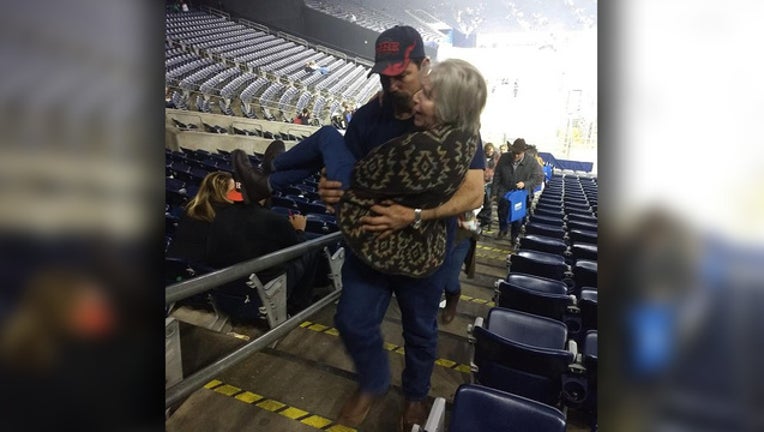 article
HOUSTON (FOX 13) - When a good Samaritan saw an elderly woman who needed help navigating the stairs at a Houston rodeo, he quickly stepped up to help.
Shayla Harwell said she and her husband Thomas were attending RodeoHouston Saturday night when they noticed an elderly woman struggling to walk down the stairs to her seat.
The woman, who was attending the show with her daughter and granddaughters, gratefully accepted help from Thomas to get to her row.
When the show was over, Shayla said her husband noticed the woman didn't have the strength to make it back up the stairs. That's when she said he carried her back up.
Shayla posted a photo of the sweet gesture to Facebook, saying her husband made her proud.
She told FOX 13 that both she and Thomas are volunteer firefighters for the Hardin Volunteer Fire Department.
"It's in our DNA. It's in our blood to help," Shayla told the Houston Chronicle. "Kindness should be a way of life."