New Google feature will tell you the best time to book your flight
An upgrade to Google Flights can help would-be fliers decide when to buy airline tickets to get the best bang for your buck.
According to a Google blog, the upgrades released this week will use trends and data to tell you when prices have typically been lowest to book your chosen trips. Google Flights already lets users know whether the prices they're searching are low, typical or high compared to past averages for the same destinations, but now the feature will also show you the cheapest time to book.
Google is also testing a price guarantee pilot program. Here's how it works: When you see a price guarantee badge next to the flight search result, it means Google is "especially confident" your fare won't go lower before your trip. If you book the flight, Google says it will monitor the price daily before departure and reimburse you any difference in cost if the price of the flight goes down. It's only available for select flights departing from the U.S. 
Best time to book flights for Christmas 2023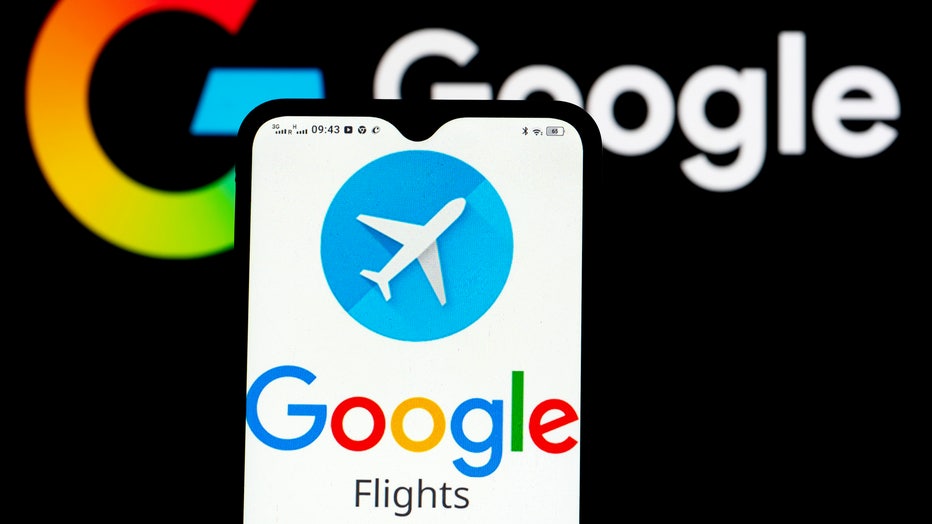 Google Flights logo (Photo Illustration by Igor Golovniov/SOPA Images/LightRocket via Getty Images)
According to Google, the best way to save money on flights is to avoid weekend departures and to book flights with layovers.
READ MORE: American Airlines slapped with record-breaking $4.1M penalty for stranding passengers on delayed flights
But trends have shown a shift in when to book flights for the best value. For holiday trips starting in mid-December, the best deals will likely come out in early October, about 71 days before departure. That's a big jump from 2022, when average prices were lowest at 22 days before departure. The typical low price range for 2023 is 54-78 days before takeoff.
Best time to book flights to Europe 2023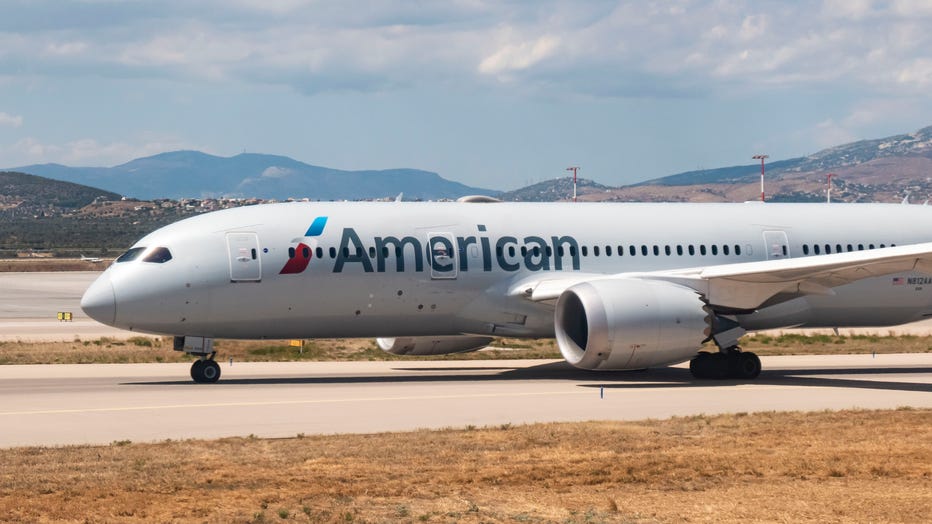 American Airlines Boeing 787 Dreamliner aircraft as seen taxiing in Athens International Airport ATH for departure flight to Philadelphia PHL airport in the USA with flight no AA759. (Photo by Nicolas Economou/NurPhoto via Getty Images)
If you're planning to cross the pond this year, booking early is the best way to go, Google says. Average prices this year have been lowest at 72 days or more before departure. Flights to Europe tend to go up the closer you get to departure, especially starting at 10 weeks out.
"So if you want to dust off that passport, you should book your flight as soon as possible," Google says. 
Labor Day travel 2023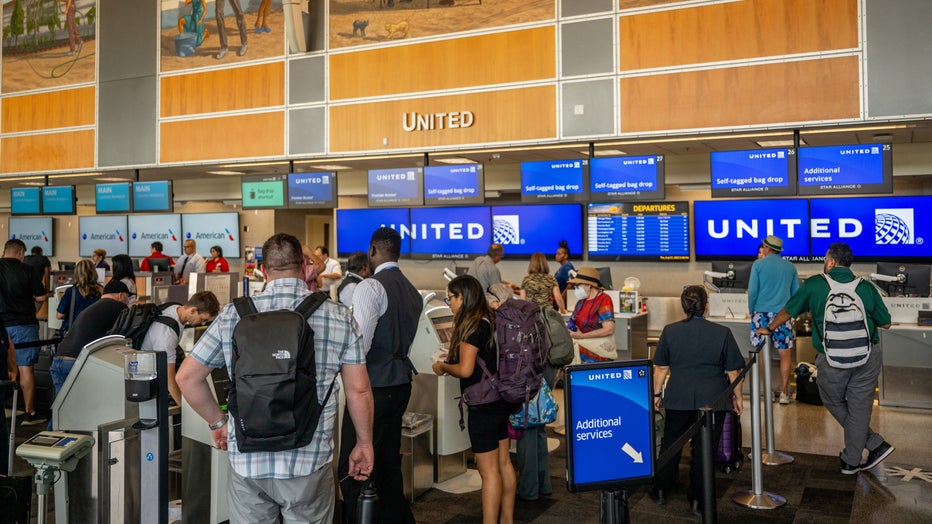 Passengers check in for their flights at the Austin-Bergstrom International Airport on August 31, 2023 in Austin, Texas. The FAA has projected Thursday to be the busiest day in U.S. airspace with over 50,000 flights scheduled ahead of the Labor Day w
The Federal Aviation Administration predicts that Labor Day weekend will be the third-busiest holiday weekend of the year so far, behind only the Juneteenth weekend, which included Father's Day, and the Presidents Day break.
The Transportation Security Administration expects to screen more than 14 million passengers from Friday through Wednesday, up nearly 11% over the same weekend last year.
READ MORE: Travelers looking to enjoy one last summer trip over Labor Day weekend should expect lots of company
AAA said bookings for domestic travel — flights, hotels, rental cars, and cruises — are running 4% higher than Labor Day last year. The auto club and insurance seller said international bookings are up a staggering 44% now that COVID-19 restrictions have been lifted, with the top destinations being Vancouver, Rome, London, Dublin, and Paris.
On many planes this weekend, every seat is expected to be filled, capping a busy summer.
American Airlines expects to carry nearly 3.5 million passengers on about 32,000 flights between Thursday and next Tuesday. United Airlines is predicting its biggest Labor Day weekend ever, with nearly 2.8 million passengers in that same six-day stretch.
READ MORE: FAA investigating 5K pilots accused of hiding conditions that would make them unfit to fly: report
TSA figures show that the number of travelers going through U.S. airport checkpoints in August is 2% higher than in August 2019, before the pandemic.
The good news for travelers is that the rate of canceled flights is down about 19% from last summer, according to data from tracking service FlightAware. Still, the 1.8% cancellation rate since June 1 is a tick higher than during the same period in 2019, and flights delays are even more common than last summer.
The Associated Press contributed to this report.