Grosse Pointe Park man charged after crashing into tree in northern Michigan last year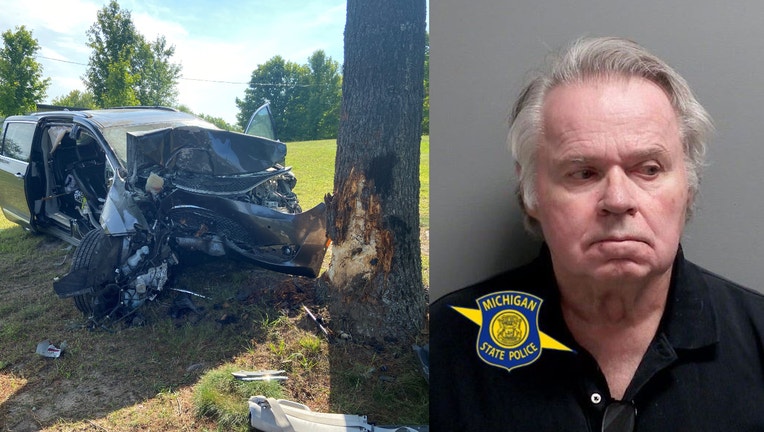 article
WEXFORD COUNTY, Mich. (FOX 2) - A Grosse Pointe Park man is facing charges stemming from a crash that happened when he wasn't supposed to be driving last year.
While on patrol in Wexford County's Clam Lake Township on Sept. 3, 2022, a Michigan State Police trooper's dashcam captured the crash involving 75-year-old Thomas Frederick McCormick.
According to police, McCormick's license was suspended when he went off the road into oncoming traffic on M-115 near 48 Road in Clam Lake Township. He crashed into a tree on the opposite side of the road.
McCormick and his wife, who is also 75, both were taken to Munson Hospital in Cadillac. His wife was later transferred to a Traverse City hospital due to the extent of her injuries.
After an investigation, a warrant was issued for McCormick on March 17, and he turned himself in Wednesday.
He is charged with one count operating of while license suspended/revoked/denied causing serious injury and one count of moving violation causing serious impairment of a body function.