Group of suspected home invaders caught in Mt. Clemens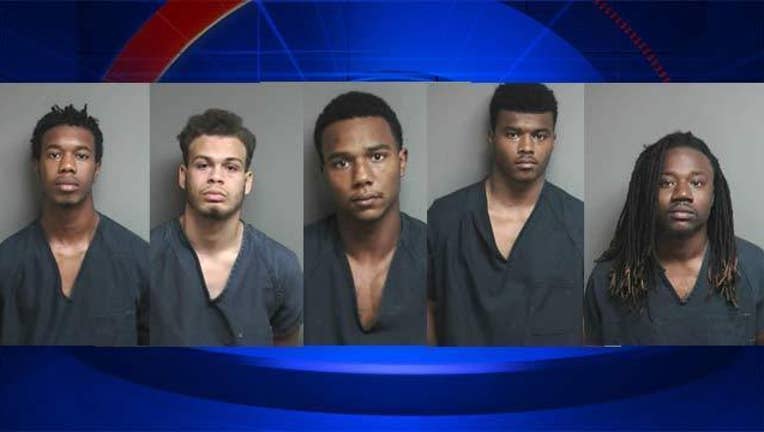 article
MT. CLEMENS, Mich. (WJBK) - A group of suspected home invaders has been arrested in Mt. Clemens.
Police say four of the men entered a home on Canfield Street Saturday wearing masks. Two were carrying a gun and the other two had a knife.
One suspect put a knife to a woman's throat and demanded money. She complied.
The other people inside the home were forced to the floor at gunpoint.
Police say the suspects took computers, cell phones, iPods and two PlayStations in addition to the money. Then they ran off.
Later on, an officer spotted a vehicle in which the passengers matched the description of the men in the home invasion. The officer pulled the car over and spotted the stolen goods in the car.
The four men and, additionally, the driver of the vehicle were arrested. A loaded Ruger handgun, an airsoft gun, a folding knife and a box cutter were also found in the vehicle. Police say the Ruger handgun was stolen.
Chevas Walker, 21, from Kalamazoo; Channor Lewis, 18, from Clinton Township; Dwayne Rasberry Jr., 17, from Clinton Township; Joshua Mills, 18, from Clinton Township; and Jesse Stevens, 19, from Mount Clemens have all been charged with armed robbery and first-degree home invasion. An additional charge of unlawful imprisonment was given to everyone but the driver, who has been identified as  Chevas Walker.
They are all due back in court next month.