Hard drives belonging to family of Chad Carr recovered; 2 arrested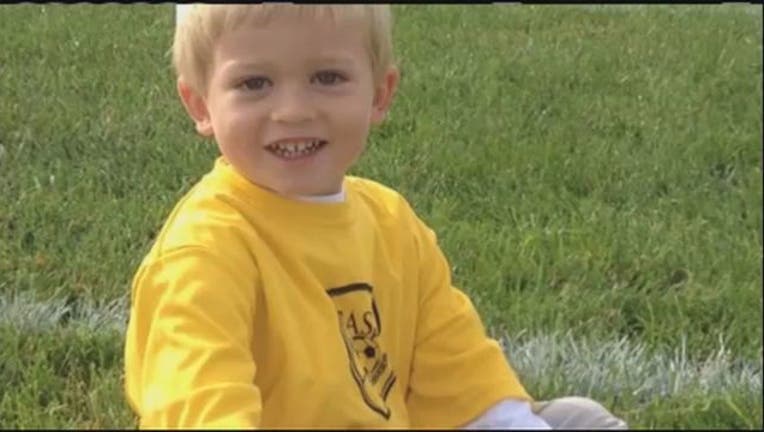 article
(WJBK) - Two people have been arrested in connection with a burglary that happened at the family home of Chad Carr.
Chad passed away at the end of 2015, at almost 4 years old, after fighting an aggressive tumor. Chad, who is the grandson of former U-M football Coach Lloyd Carr, gained support from around the world with the hashtag campaign #ChadTough.
His family's home in the 1000 block of Bicentennial Parkway was robbed this past weekend while they were on a spring break trip to Florida. Their 2012 Lincoln MKS was stolen, along with a fireproof safe that contained external hard drives with irreplaceable photos, videos and other memories of Chad.
"I'm sure they were sorely disappointed when they got that safe open, but for us they mean a lot," Chad's mother, Tammy Carr, had told FOX 2.
Chad Carr's family home burglarized, photos and videos stolen
Ann Arbor Police say Friday that Pittsfield Township Police found the Carr's stolen vehicle in Ypstilanti Township. Further investigation led to the arrest of two individuals and locating the external hard drives. The two suspects are being held at the Washtenaw County Jail.
The family had offered a $500 reward to anyone who could help them locate the hard drives. The family posted on social media Friday morning that they're donating the reward to a project in Pittsfield Township. 
The family also shared their gratitude towards police with a video of Chad splashing around in the water.