Henry Ford Health plans new Detroit hospital, research center, mixed-use campus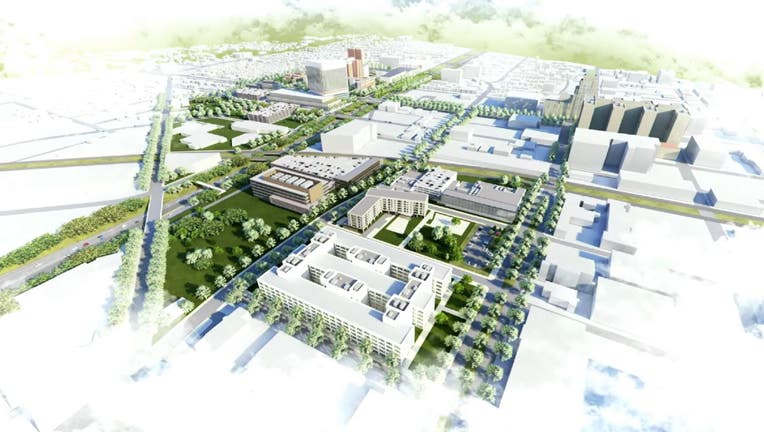 article
DETROIT (FOX 2) - Henry Ford Health announced an endeavor Wednesday that includes building a new hospital, research center, and walkable campus in Detroit's New Center.
According to the health system, the new hospital and patient tower will be more than 1 million square feet. This state-of-the-art hospital will be connected to the existing hospital via tunnels. Around the hospital, there will be a mixed-use campus featuring retail and residential spaces, along with green space where possible.
"The reimagination of our healthcare campus in Detroit has been a long-held vision for us, and we've taken exceptional pride in challenging ourselves – a quest to discover what's truly possible alongside our partners," Henry Ford President and CEO Bob Riney said. "We've welcomed Tom Gores' 'big thinking' approach since the very start of our partnership. He's a great catalyst in stretching people's expectations and aspirations, and has really helped us drive a common mission and vision that will help us create something truly transformative for our patients and families, our communities, as well as the best team in healthcare."
Henry Ford will also build a research center that will be used by the hospital and Michigan State University.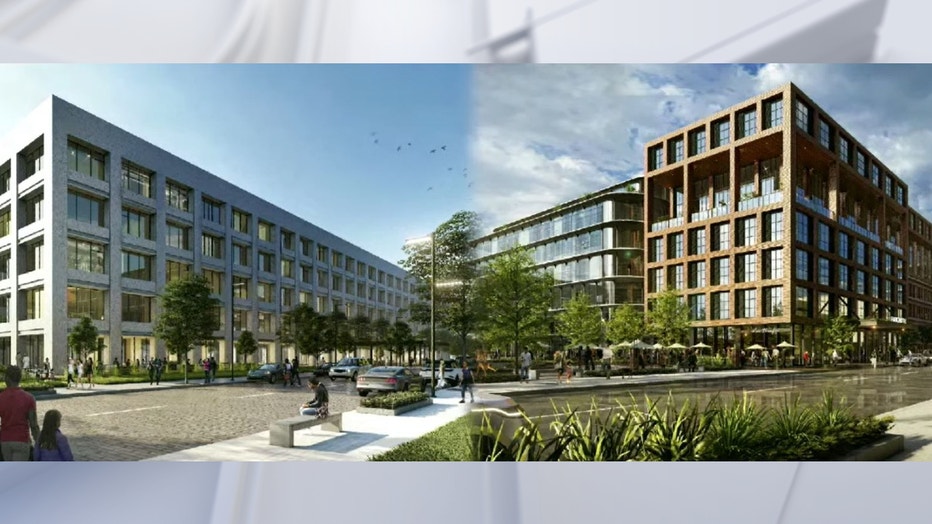 A rendering from Henry Ford Health
Tom Gores and the Detroit Pistons, and MSU will invest $2.5 billion into the new project.
"When we acquired the Pistons more than a decade ago, our vision was larger than simply owning an NBA basketball franchise," Gores said. "I viewed this from the start as a 'community asset' that was uniquely positioned to participate in the continuing reinvention of Detroit and to be impactful in the lives of its residents.
"Our plan in Detroit has focused on bringing people and organizations together and creating meaningful partnerships that accelerate growth, create opportunity and contribute to the revitalization of the city," he said. "We are uniquely positioned and fortunate to have our partners at Henry Ford Health support the reimagination of our shared neighborhood, which will create jobs and housing for a new generation of Detroiters."
Riney said the health system plans to talk with residents about they want from the space. 
Groundbreaking is expected next year.