Hepatitis A warning issued in Monroe County for Tim Hortons customers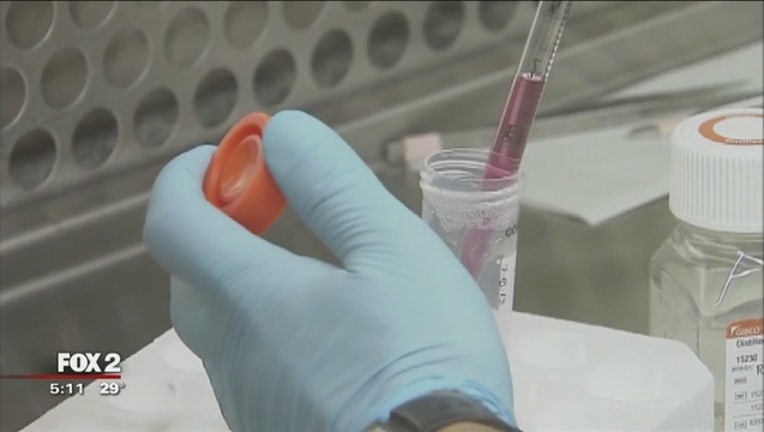 article
MONROE, Mich. (WJBK) - Hepatitis A has been spreading across Metro Detroit for months and the on Thursday, the Monroe County Health Department confirmed another case of Hepatits A, this time at a Monroe Tim Hortons.
An employee at the Tim Hortons at 404 S. Monroe Street in Monroe has tested positive for Hepatitis A, the MCHD said. This is the second confirmed case in the county and anyone who consumed food or drink from the restaurant between December 10 and December 28 may be exposed.
MCHD is working with the restaurant to vaccinate all employees and determine if there are additional cases. If you're concerned you were exposed, you're urged to contact MCHD or your healthcare provider. 
Hepatitis A is a contagious liver disease that results from infection with the Hepatitis A virus. It can range in severity from a mild illness lasting a few weeks to a severe illness lasting several months. In over 99% of cases the body clears the disease is cleared without any long term consequences. Symptoms include fever, diarrhea, nausea, vomiting, abdominal, and sometimes yellow eyes and skin and dark urine. A person can get hepatitis A when they eat, drink, or touch their mouth with food, liquid or objects (including their hands) that have come into contact with stool from an infected person. Anyone experiencing these symptoms should seek medical attention immediately.
Hepatitis A outbreaks surge in metro Detroit, possibly linked to opioids
The state of Michigan opened a coordination center to stop the spread of hepatitis. Hepatitis A has claimed 18 lives since August of 2016.
The best way to prevent Hepatitis A is through vaccination. The other way to prevent the spread of infection is to wash hands with soap and water: after using the bathroom, after diaper changes, and before handling food.
Health officials are encouraging restaurants to make sure employees wash their hands often especially after using the bathroom and before preparing food. You can avoid contracting hepatitis A if you are vaccinated within 14 days after being exposed to it.
The virus normally sticks around for about a month and it typically takes two to seven weeks for symptoms to appear.