Adults should get screened for hepatitis B at least once, CDC recommends
The U.S. Centers for Disease Control and Prevention has expanded the recommendation for who should be getting screened for hepatitis B infections (HBV). 
The CDC now recommends anyone over the age of 18 get screened at least once during their lifetime.
Most people with the virus don't know they have it, and it can cause liver cancer and lead to early death.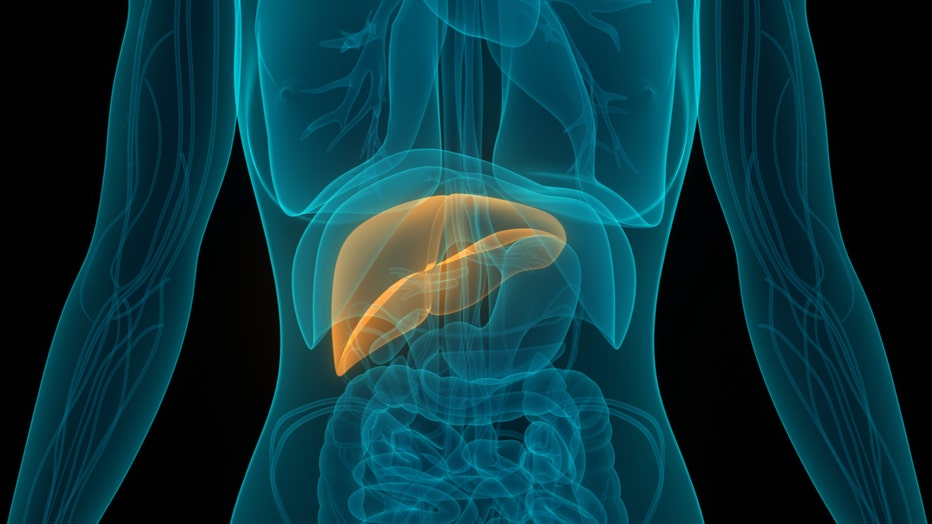 3D illustration concept of the human Iiver. via Getty Images
In fact, the CDC estimates that between 580,000 to 2.4 million persons are living with HBV infection in the United States – and that two thirds of them might be unaware of their infection.
Hepatitis B is spread when blood, semen, or other body fluids from a person infected with the virus enters the body of someone who is not infected. This can happen through sexual contact; sharing needles, syringes, or other drug-injection equipment; or during pregnancy or delivery.
Not all people newly infected with HBV have symptoms, but for those that do, symptoms can include fatigue, poor appetite, stomach pain, nausea, and jaundice.
For many people, hepatitis B is a short-term illness, according to the CDC, but for others, it can become a long-term, chronic infection that can lead to serious, even life-threatening health issues like liver disease or liver cancer.
RELATED: CDC flags increase in stomach bug that's becoming 'extensively drug-resistant'
Screening vs. testing
The CDC's previous recommendation was made in 2008 and urged testing for people at high risk. Now, all adults are recommended to be screened at least once using a triple panel test.
The CDC refers to "screening" as testing people not known to be at increased risk for exposure to HBV. 
The new guidelines also expand periodic risk-based testing to include people incarcerated, people with a history of sexually transmitted infections or multiple sex partners, and people with hepatitis C virus infection. 
In addition, to provide increased access to testing, anyone who requests HBV testing should receive it, regardless of disclosure of risk, because many persons might be reluctant to disclose stigmatizing risks.
This story was reported from Detroit.