Historic Belle Isle landmark at risk of total collapse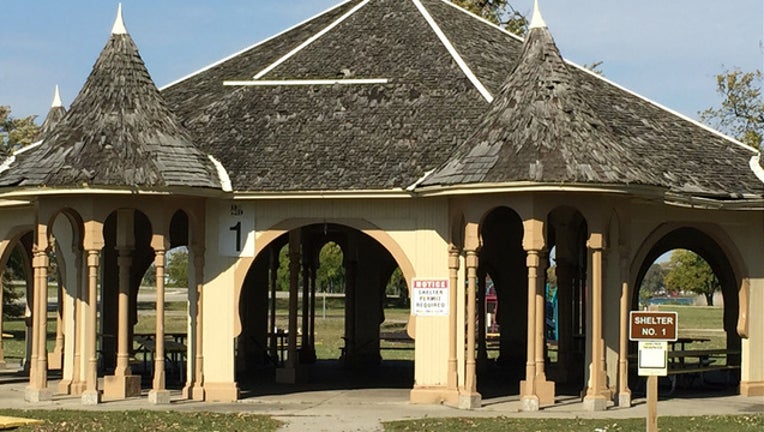 article
BELLE ISLE, Mich. (WJBK) - One strong storm and an iconic structure on Detroit's Belle Isle for over a century could be gone for good, park officials say.
It's called the Newsboy Shelter.
For some, it's the hand-crafted wood detailing, the cedar-shingled roof or maybe the conical turrets that make this place special.
For others, it's where they created lifelong memories at picnics and family reunions.
Built in 1911, the shelter on Central Avenue near the park's entrance was named for the statue that sits just outside it of a newsboy, dedicated to the city by The Detroit News founder James Scripps.
So important to the island's history, it was listed on the National Register of Historic Places.
But that all could change.
The shelter's fallen into disrepair. A crumbling roof, rotted wooden joists.
%INLINE%
The DNR and Belle Isle Conservancy do what they can, but there's only so much funding -- and a lot of need.
Partnering with Detroit-based Patronicity, the conservancy is fighting to keep the landmark standing.
They've set a goal at $50,000 by June 30.
What's the plan? They're just hoping to reach the first step -- stabilizing the structure. Emergency measures are needed to simply keep it standing.
Once they're sure the island won't lose one of its oldest spots, then they'll work on a long-term plan to bring it back to life.
The Victorian-style Newsboy Shelter has served Detroiters and visitors to the city for over a century, and the Belle Isle Conservancy isn't ready to let it go.
They've set up a funding campaign here for anyone wishing to be part of the drive.
There are two weeks left in the campaign, but with enough help, the historic Detroit landmark could be saved.