Historic Detroit home auctioned off at record-breaking price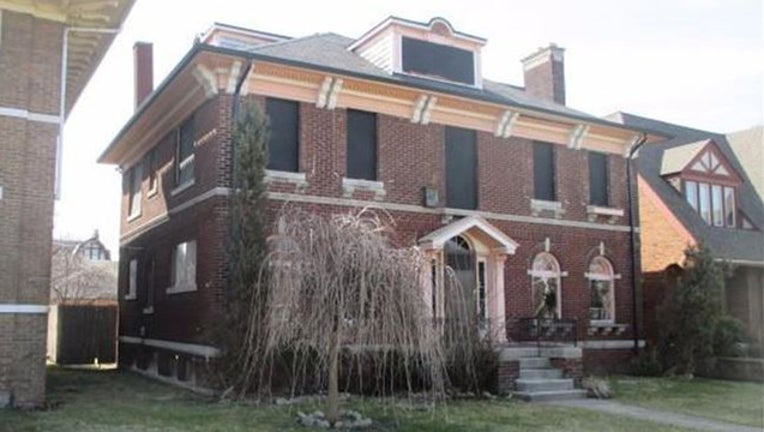 article
DETROIT (WJBK) - An abandoned home in a historic Detroit neighborhood was auctioned off Wednesday at a record-setting price for the Detroit land bank.
After 8 hours of bidding, the house located in the Boston-Edison neighborhood, 1735 W. Boston Blvd. sold for $240,100.
In the three years the Detroit Land Bank Authority's been holding online auctions, this the highest price one of its properties has sold for, said Craig Fahle, director of public affairs.
Fahle told Fox 2 it's rare for the land bank to come into the possession of a historic home like this one.
According to the listing, the 3,400 square-foot home built in 1921 has four bedrooms, with features including wood floors, an eat-in kitchen, a fireplace, arched windows, a rear porch and a large backyard.
He said many buyers have been asking the land bank about this particular property. Once the auction started at 9 a.m. Wednesday, bids came rolling in within just minutes of one another throughout the day.
Beginning at $1,000 at 9:01 a.m., the price jumped to $10,000 by 9:31 a.m., reached $100,000 by 12:36 p.m., then $200,000 by 2:11 p.m.
The same three bidders continued to top each other's offer throughout the later part of the afternoon, right up until the 5 p.m. deadline. The final bid at $240,100 was made at 4:56 p.m., and the home was sold.
Now the homeowner will have 9 months to make repairs.
Many homes like this one located historic areas have to follow specific rules to maintain the historic features of the neighborhood.
Because this home in the Boston-Edison Historic District, any changes to its exterior by the new owner must be approved by the Detroit Historic District Commission.
Fahle said he predicts this home will likely hold the record for the highest bid for a while.
"A lot of neighborhoods in the city are starting to perform well," he told Fox 2.
He adds that the chances of the land bank coming into possession of a historic home like this one again become slimmer and slimmer as conditions in Detroit improve.
The Detroit Land Bank auctions off three houses a day on their website. CLICK HERE to check out the current home listings.