Homeowner gets prison time after baby falls through hole in floor, drowns in basement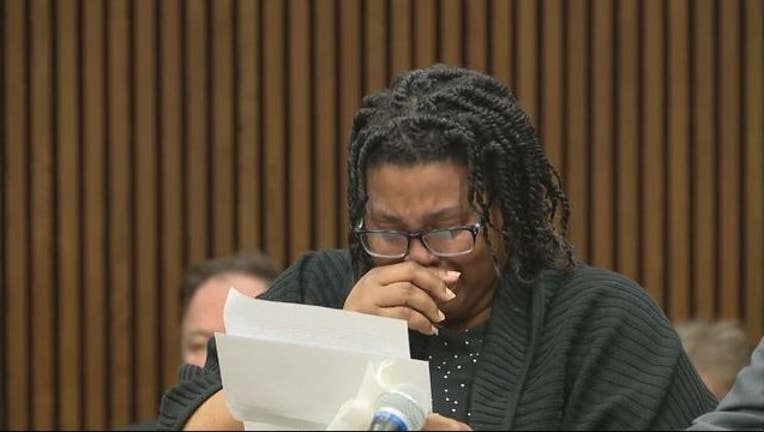 article
DETROIT (FOX 2) - A homeowner responsible for watching several children was sentenced Tuesday to prison time after an 11-month-old child fell through a hole in the floor and drowned in the standing water in the basement.
Tonya Desirae Peterson, 28, was sentenced to 17 months to 15 years in prison in the death of 11-month-old Ca'Mya Davis.
Peterson, the owner of the home in the 15000 block of Ferguson Street in Detroit, had taken in 26-year-old Dasiah Jordan and her children as they worked to get on their feet.
On July 6, 2018, Jordan left her children in Peterson's care. At one point the baby was unattended and fell through a hole in the floor, which led to a basement full of standing water and sewage. The baby drowned.
Prosecutors say both Jordan and Peterson were aware of the unsafe condition in the bedroom. Jordan said she would typically cover the hole in the floor herself with a Pack 'n Play. 
RELATED:
"You will suffer for the rest of your life about this but you shall hopefully 
Peterson took the opportunity to speak Tuesday before learning her sentence. She says she was trying to help Jordan and her family by taking them into her home rent-free.
"I honestly didn't think my house would case this much damage and pain," she said.
She says she supported the children, buying them necessities like clothes, bottles and shoes.
"I love those kids with all my heart," she said.
Wayne County Circuit Court Judge Wanda Evans says after reading through letters from family and friends, she understood Peterson's intent was to help.
"The only glitch here that seems to be missing is that there's a hole in the floor that needed to have a wood panel put over, not cardboard, not just locking the door. That hole needed to be fixed and it had been there since what 2016, 2017? and as a homeowner, you have that responsibility," she said. 
The baby's mother was sentenced Monday morning to a year in jail and 4 years probation.