Hundreds attend meeting to save Jewish Community Center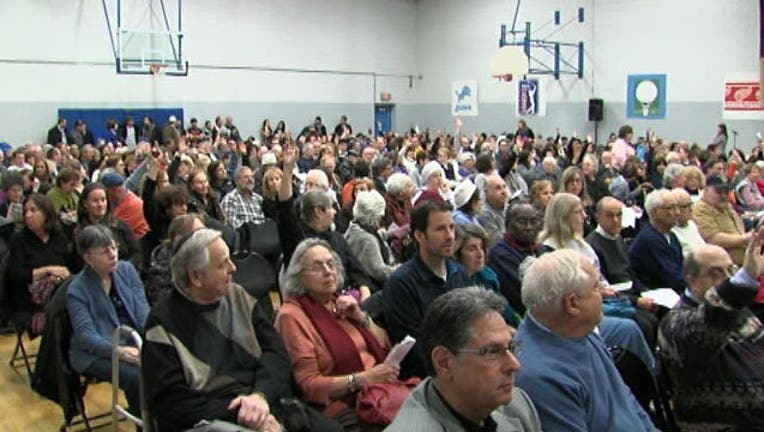 article
OAK PARK, Mich. (AP Modified) -- The Jewish community is rallying to save a local religious center amid financial concerns.

About 800 people attended a public discussion at the Jewish Community Center in Oak Park on Monday night to voice opposition over its potential closure. Residents say the closure would hurt the Orthodox and less wealthy people in the community.

Some people at the meeting suggested establishing a grassroots campaign to raise money to save the center from closing. The Detroit Free Press reports one woman wrote a check for $1,000.

Leaders with the center and the Jewish Federation of Metropolitan Detroit have recommended that the facility be closed because it's losing as much as $1 million each year.

The Oak Park center is the organization's older and smaller building. The main campus is in West Bloomfield.
There is another public discussion session at 7 p.m. Tuesday. Officials say everyone will have a chance to comment before any final decisions are made.