Iran says it 'unintentionally' shot down Ukrainian jetliner killing 176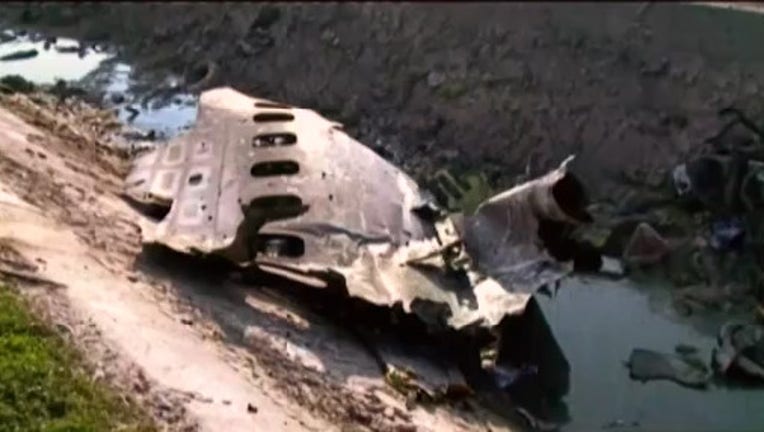 article
TEHRAN, Iran (AP) -- Iran announced Saturday that its military  `unintentionally' shot down a Ukrainian jetliner, killing all 176 aboard.
The statement came Saturday morning  and blamed "human error" for the shootdown.  People from seven countries were on board the Ukraine International Airlines plane, including 83 Iranians and 63 Canadians. 
Earlier Friday, Iran denied Western allegations that one of its own missiles downed the jetliner that crashed early Wednesday outside Tehran, hours after Iran launched more than a dozen ballistic missiles at two U.S. bases in Iraq to avenge the killing of its top general in an American airstrike last week.
| More Coverage:
University of Windsor victims of Iran plane disaster honored at memorial
Friends mourn Windsor couple among victims in Iran plane crash
Hassan Rezaeifar, the head of the Iranian investigation team, said recovering data from the black box flight recorders could take more than a month and that the entire investigation could stretch into next year. He also said Iran may request help from international experts if it is not able to extract the flight recordings.
The jetliner, a Boeing 737 operated by Ukrainian International Airlines, went down on the outskirts of Tehran during takeoff just hours after Iran launched a barrage of missiles at U.S. forces.
Iran had denied for several days that a missile downed the aircraft. But then the U.S. and Canada, citing intelligence, said they believe Iran shot down the aircraft. 
The plane, en route to the Ukrainian capital of Kyiv, was carrying 167 passengers and nine crew members from several countries, including 82 Iranians, at least 63 Canadians and 11 Ukrainians, according to officials.