'It's just a phone call' says fiance of woman charged with fake 911 call to get him out of traffic stop
FOX 2 - The Macomb County Sheriff's Office says Tressa Williams made a fake 911 call back in September reporting a bogus armed robbery at a CVS on Crocker in Harrison Township.
Deputies had just pulled over Devin Douglas who says Williams - the mother of his son and unborn child - is his fiancee. He says he told her that he was being pulled over. Douglas was stopped while driving at night without his headlights on. His driver's license is suspended and deputies say he has an arrest warrant for fraud.
"I take all responsibility for it. she knows she's going to be good though," Douglas said.
"So the deputies are talking to the man getting the traffic stop going and suddenly a call comes out for an armed robbery in progress at another business in Harrison Township just down the road," said Sgt. Renee Yax, Macomb County Sheriff's Office.
The deputies cut Douglas loose and raced to the CVS.
"Once they got to that business they learned there was no crime there and it was a swatting-type call meaning it was a call to draw our officers there and away from something else," Yax said.
Or more fittingly—someone else. Investigators dug up the caller's name and pinged the cell phone tower to find the house from which the call was made. They found Williams there as well as Douglas who, they say, refused to cooperate.
Deputies impounded the SUV he was driving on a suspended license. Williams was arraigned Monday and is charged with false report of a felony- which carries a four-year penalty.
Douglas thinks it's not that big of a deal.
"It's crazy to me, it's just a phone call," he said. "If she did or she didn't, it's just a phone call."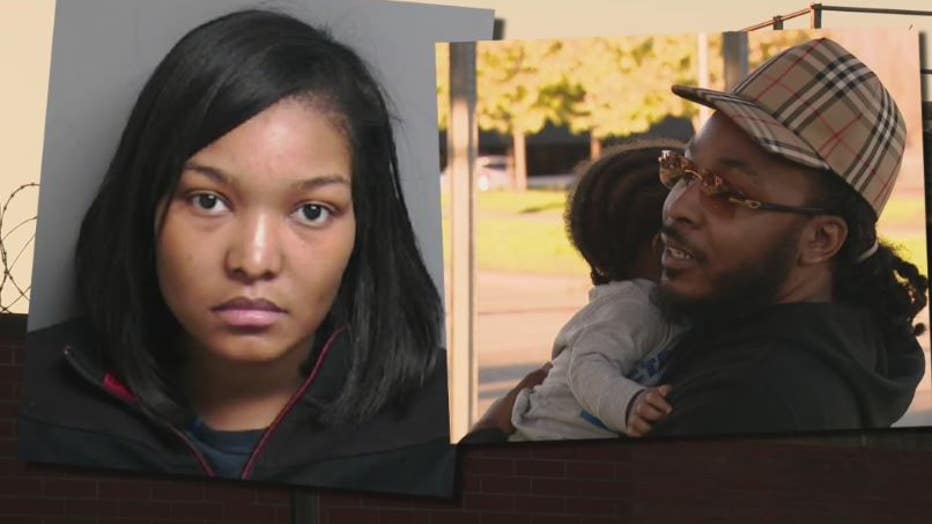 Tressa Williams, left, Devin Douglas. 
The sheriff's office says otherwise.
"Really it's unfortunate for the communities because again, we talk about a waste of resources," Yax said. "These officers think someone is in distress at this building, leave this man with no driver's license on the side of the road - which is a hazard. And now we're flying, we're moving with lights and sirens making people get over to the side of the roads so that we can get to and assist, someone who we believe is in distress."
Williams has been released on a $5,000 personal bond. Douglas will likely be charged for driving on a suspended license.