Two arrested after woman calls in fake armed robbery as man is pulled over in Macomb County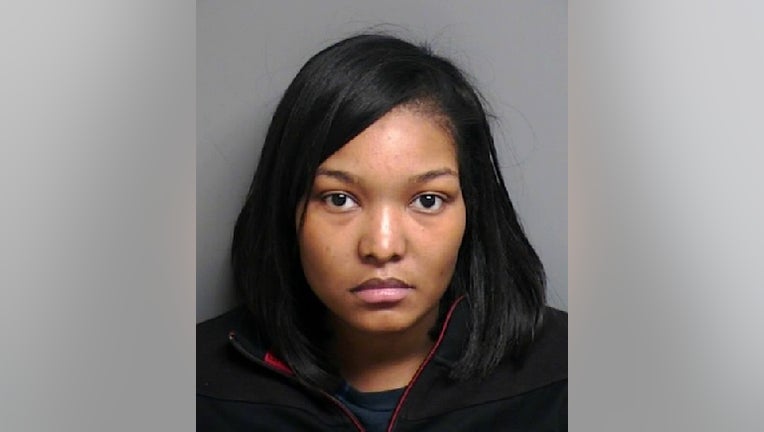 article
HARRISON TWP, Mich. (FOX 2) - The Macomb County Sheriff's Office said a man and a woman were both arrested in early September after calling in a fake armed robbery at a Macomb County business.
According to the sheriff's office, around 9:30 p.m. on Sept. 2, deputies stopped a Dodge Durango at Metro Parkway and Crocker Boulevard. The sheriff said the SUV did not have a plate and was driving without headlights.
The man inside, a 30-year-old man from Harrison Township, had a suspended license and an arrest warrant for fraud. The Durango was registered to a woman, 28-year-old Tressa Williams.
RELATED: Woman reports fake shooting to get boyfriend out of Troy traffic stop
As police were in the middle of the traffic stop, they were called to a business on Crocker Boulevard of a reported armed robbery. The caller, a woman, said that two masked men were holding an employee at gunpoint.
The caller said there was an armed robbery at the CVS on the corner, right next to where the man was pulled over. The caller said she was outside the CVS and could see two men with masks and guns inside the store. She said they were wearing all black clothes, masks over their heads, and sunglasses too. 
The deputies let the driver go to respond to the armed robbery, only to find that when they arrived there was no robbery.
Dispatch traced the call to a home in Harrison Township and the phone number was listed as Tressa Williams. 
Deputies tracked down her address, which was where the phone had pinged from, and arrived in the area. Also in that area was the Durango from the traffic stop and the man, who was inside the house.
The Durango was impounded and a warrant was sought. Meanwhile, Detectives spoke with Williams on the phone and were able to determine that she was the caller who made the fake police report. 
Related: Woman calls in bomb threat to boyfriend's work to spend more time with him
Both Williams and the man were arrested. Williams was arraigned on Monday for filing a false report of a felony. She was given a $5,000 bond.
The man has not yet been arraigned on charges of operating a vehicle with a suspended license so his name has not been released.