Johns Hopkins shuts down COVID-19 data tracking hub after 3 years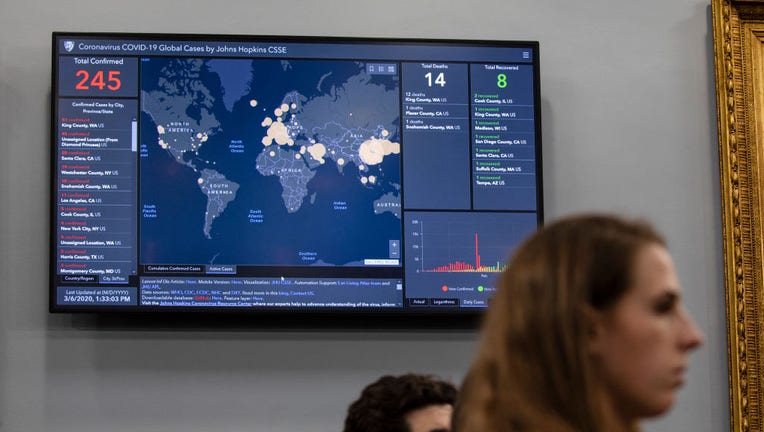 article
Johns Hopkins University has ended its Coronavirus Resource Center (CRC), a hub full of real-time data that became a global go-to for monitoring the public health catastrophe. 
The center officially shut down on Friday, March 10 – almost three years to the day after the World Health Organization first called COVID-19 a pandemic. 
The CRC first displayed case numbers by country, a factor used by many when weighing travel advisories. Death tolls by country were also reported, followed by vaccination data. 
The site provided the public, journalists, and policymakers across the nation and around the world with reliable, real-time information and expert analysis, Johns Hopkins said.
As NPR reported, even the White House and the British prime minister were relying on Hopkins data.
The site pulled in a staggering 2.5 billion views over its lifetime. 
"These are numbers I don't think I'll ever see again in my professional career," Beth Blaur, an associate vice provost at Johns Hopkins who has helped run the center, told NPR.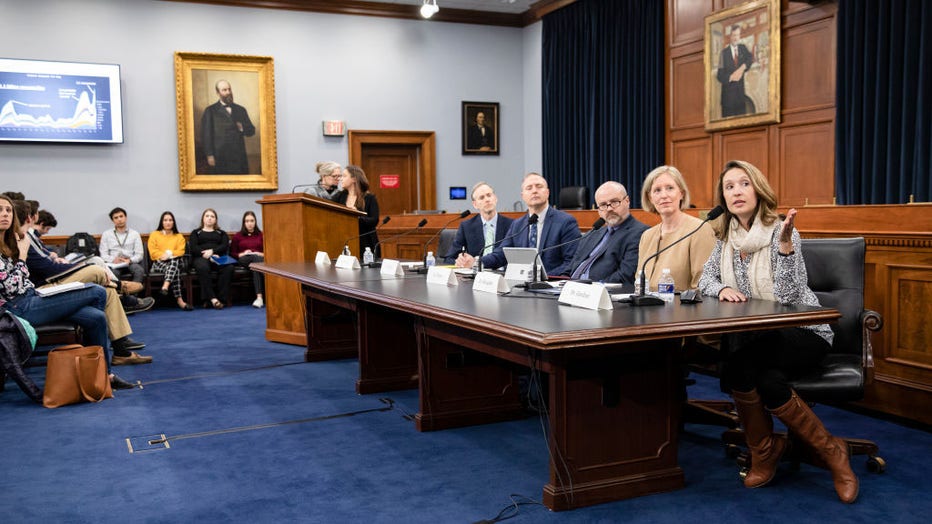 Dr. Lauren Gardner, Co-Director of the Johns Hopkins Center for Systems Science and Engineering, speaks about the outbreak map dashboard she created with assistance of two research students to track the novel coronavirus during a briefing from Johns
The CRC said it's ending its collection efforts because, simply, the information just isn't there anymore. 
States have begun slowing their reporting frequencies. Only New York, Arkansas and Puerto Rico still publish case and death counts daily, according to The Associated Press.
The U.S. Centers for Disease Control and Prevention still collects a variety of information from states, hospitals and testing labs, including cases, hospitalizations, deaths and what strains of the coronavirus are being detected. 
Johns Hopkins said this improved data tracking from the federal government has also warranted their tracking exit, though, they've noted their belief that this effort should have been provided by the U.S. government "from the start." 
RELATED: President Biden to end country's COVID-19 emergencies on May 11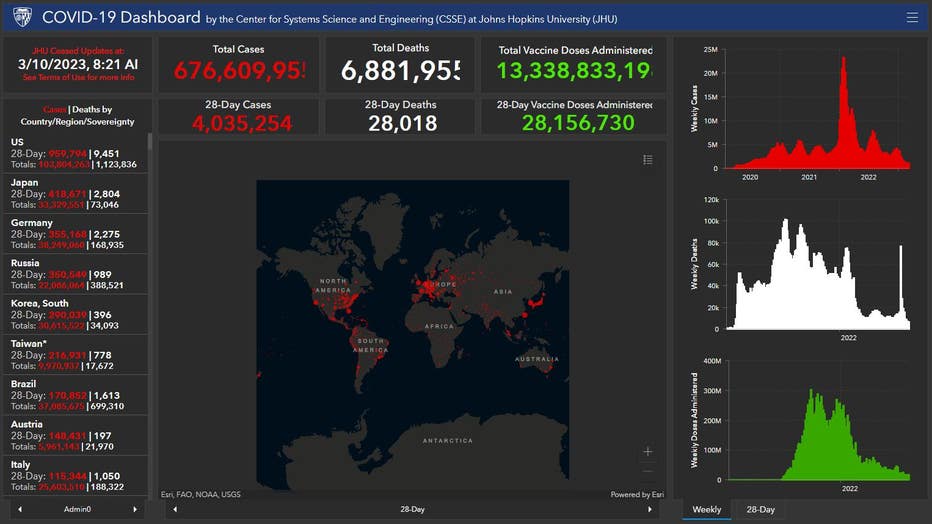 A screenshot of the final data tracking information from Johns Hopkins' Coronavirus Resource Center (CRC). 
On Friday, Johns Hopkins' final update showed the COVID death count standing at more than 6.8 million worldwide. 
Most people have resumed their normal lives, thanks to a wall of immunity built from infections and vaccines, though the virus is still spreading – along with the threat of a more dangerous variant.
The CRC noted on their COVID homepage that once ticked away with the real-time updates, ending their tracking does not mean they believe the pandemic is over. 
"It is not."
This story was reported from Detroit. The Associated Press contributed.