Judge cites Michigan dad's 'callous' 911 call, orders trial; 'She was dead as a doornail'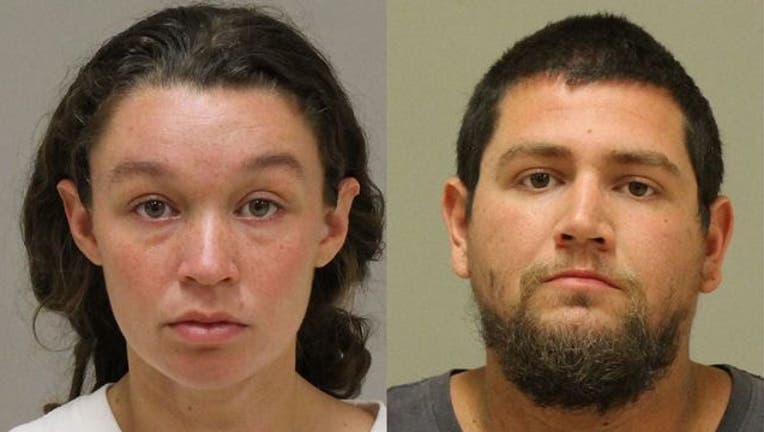 article
A judge has ordered two Michigan parents to stand trial for murder in the death of their malnourished 10-month-old daughter, citing the "callousness" of the father's 911 call in which he referred to the child as "dead as a doornail."
Seth Welch and Tatiana Fusari were charged in August with murder and first-degree child abuse after their daughter, Mary, was found unresponsive in their Solon Township home. An autopsy found she died of malnutrition and dehydration due to neglect. Mary weighed only 8 pounds.
"She looked like a hundred-year-old baby. All skin and bones," said Assistant Prosecutor Kim Richardson. 
Judge Sara Smolenski on Wednesday ordered Welch and Fusari to stand trial.
"The skeletal-like posture of the child, in my opinion, speaks volumes, for how long the baby was not cared for properly," Smolenski said.
When he called 911, dispatched asked Welch why he thought his daughter was dead. He said "I have no idea. We just woke up and she's dead," FOX 17 reported.
In the call, Welch said he put Mary to bed at 3 p.m. the day before and went to check on her around 10 a.m. the next day. The dispatcher asked about the delay and if Welch thought Mary was beyond help. That's when he said "Oh Yeah. She was dead as a doornail."
Welch was also asked how long ago he found Mary in that state. He said "about an hour and a half. I called my lawyer...to ask what's the best thing I can do, and they said wait until they're here to call police...I was waiting on legal counsel."
Smolenski said she was struck by Welch's statements to a dispatcher. 
Defense lawyers argued that the parents thought their child was skinny, but not sickly and didn't intentionally or knowingly cause harm. 
"They were breastfeeding the child," said defense attorney Lesley Kranenberg. "These two young people are not nutritionists. They are not dietitians."
Kranenberg said there were empty baby food jars in the house, which shows that the parents were feeding the child. She said the medical examiner jumped to conclusions on the cause of death.
Smolenski said the damage was obvious and that the girl's death "is as horrific as it gets."
"I want to reiterate the fact that the baby did not die because of one missed meal. This is weeks and weeks," Smolenski said. "This isn't about being very skinny, this is about being dead."
Information from the Associated Press was used in this report.