Judge halts Detroit's recreational weed ordinance, says its "likely unconstitutional"
DETROIT - A federal judge has halted Detroit's marijuana ordinance that gave preference to legacy residents because it gives an "unfair, irrational, and likely unconstitutional advantage" to people who have lived in the city for a long time.
Crystal Lowe, the plaintiff, sued the city after the council passed a rule that allowed residents who have lived in Detroit for the last 10 years to apply for recreational pot licenses before others. 
Lowe, who was not eligible under the current ordinance had wanted to apply for a retail license to sell adult-use recreational weed. In the lawsuit, she said the rule violated the Michigan constitution.
The city had planned on accepting applications at the beginning of April. But a lawsuit filed in March sought a temporary restraining order of the city's process for reviewing applications until the legal challenge was resolved.
As a result of the judge's decision, the city cannot process any applications for recreational marijuana licenses.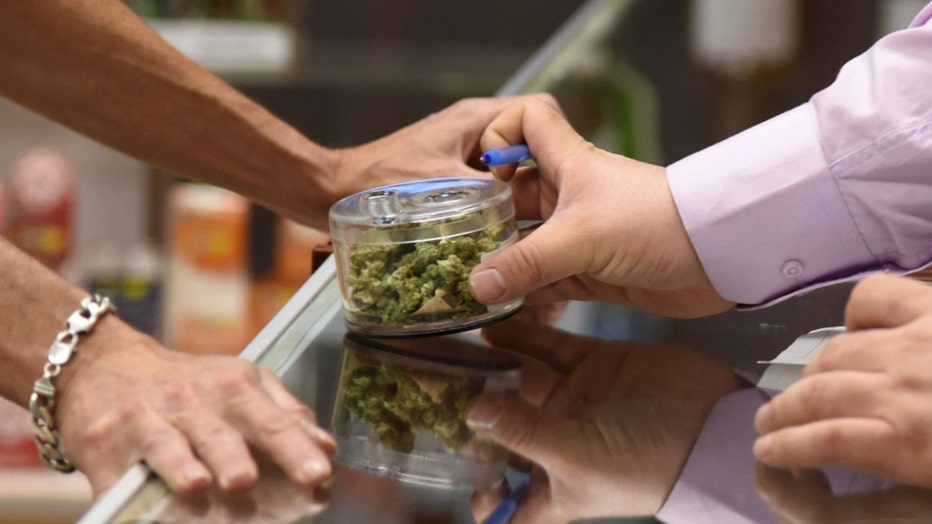 Photo credit: ROBYN BECK/AFP via Getty Images
"The Court shall grant plaintiff's motion for a preliminary injunction because the city ordinance governing the process for obtaining a recreational marijuana retail license gives an unfair, irrational, and likely unconstitutional advantage to long-term Detroit residents over all other applicants," read an opinion from Judge Bernard A. Freidman.
Jessica Jackson applied for a recreational marijuana license in Detroit and questions the timing of the decision.
"I think it's ironic this decision and that perspective comes out two days before Juneteenth and when we talk about economic protectionism in this country and what the Supreme Court has upheld, I want us to really look at who we've been protecting and who has benefitted," Jackson said.
The city's ordinance was designed to help longtime Detroiters and residents impacted by the war on drugs get into the budding marijuana industry.
City Councilman James Tate took the lead in crafting the city's recreational marijuana ordinance and says it's back to the drawing board.
"We're going to make sure we have a legal process that doesn't discriminate anyone, but to the best of our ability ensures Detroiters have the best opportunity possible to be successful in this industry-not as consumers, not as customers, not as janitors only, not as security at the front door only, but actually owned and operated by Detroiters. That is very important," Tate said.
As for Mayor Mike Duggan, the decision by the judge won't sway his motivation that prompted the action in the first place.
"We're never going to have a repeat of the medical marijuana situation where 90 percent non-Detroiters got the businesses. That's just not going to happen," he said.
You can read the entire motion below.