Judge sets $500K bond for man who allegedly killed sister in shooting outside workplace
SHELBY TOWNSHIP, MIch. (FOX 2) - A Macomb County man is charged with fatally shooting his sister in a business dispute.
Zachary Taylor Holston III was arraigned on for allegedly killing his half-sister, Rita Evans, who he ran the family business with called Kath Khemicals, a soap-making company. He is facing a life sentence for Second Degree Murder and Felony Firearm.
Magistrate James VerPloeg: "Mr Holston do you understand those charges and penalties?"
"Yes, I do," Holston said.
"Court will enter a plea of not guilty on your behalf," VerPloeg said.
When Holston was leaving the family business in Sterling Heights last Friday he was approached by Evans, her husband, and her daughter.
An argument began between Holston and Evans began over paperwork. It allegedly turned physical as Holston tried to get into his vehicle, and Evans and her family approached his passenger door.
Holston drew his gun and the victim drew hers, leading to an exchange of gunfire. But only Evans was hit.
She died at a nearby hospital.
In court, Holston's wife appeared via Zoom and his two attorneys.
"The defendant in this situation took steps to avoid confrontation," said Gerald Evelyn, Holston's attorney, who wanted Holston to be released on bond, saying he wasn't a flight risk.
But Macomb County Assistant Prosecutor Steve Fox said the incident was captured on a surveillance video which informed the charges.
"We took his claims of self-defense into consideration at the time of authorizing these charges," Fox said. "The defendant turned it from verbal to something far worse. And that included pushing away a young woman who was trying to get in between Rita (Evans) and the defendant, drawing his firearm when Rita had no gun at all in her hand, it was in her purse, pointing the gun as Rita as she was getting her own gun in self-defense."
VerPloeg set bond in the amount of 500,000 cash surety only, saying he thought the chance at conviction was high.
The bond comes with conditions that include a GPS tether with home confinement
Kath Khemicals also released a statement on Tuesday which reads in part that they are fully cooperating with law enforcement as they remain dedicated to their customers and other stakeholders.
Holston's next court date is June 8th.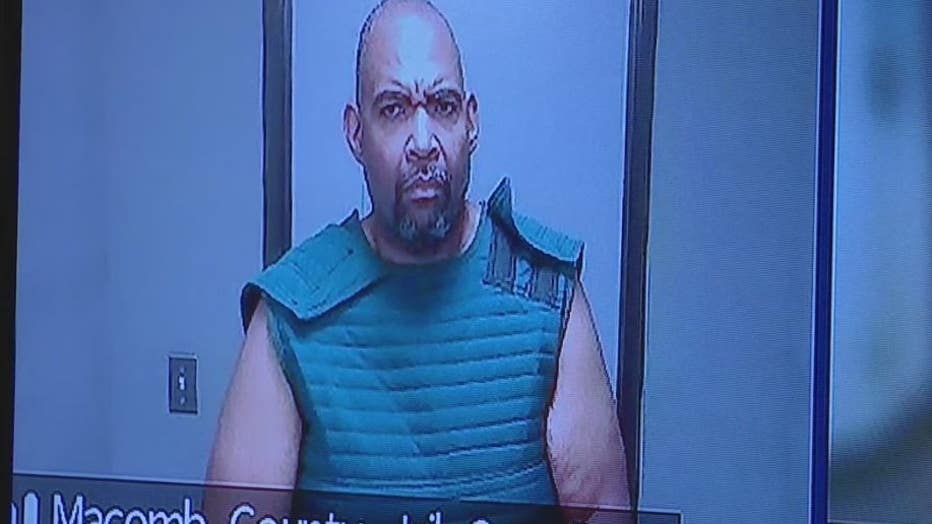 Zachary Taylor Holston III