Large warehouse fire burns overnight in Dearborn
DEARBORN, Mich. (FOX 2) - A large warehouse in Dearborn burned through the overnight hours, closing traffic in the area for quite some time.  
Some drone video shows flames engulfing the building on the 6700 block of Chase Road. It happened between 10 and 11 p.m. the night of Christmas. 
The fire burned for hours. Nearly nothing is left standing. 
"It was just a burning building from hell," one neighbor told us. He did not wish to be identified. "Flames gulfing up, smoke, people coughing in the street."
We're told the warehouse kept a number of items that were supplied to nearby gas stations, such as pallets of water and candy. People nearby saw pieces of candy floating in water down the road throughout the day.
ATF was called to the scene to investigate. The cause is still undetermined. 
No injuries were reported.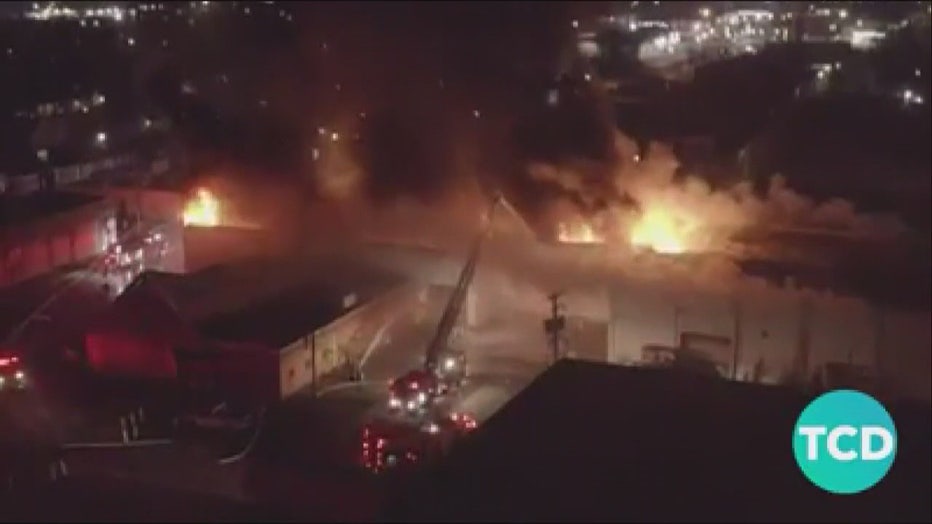 Drone video and photo courtesy: TCD