Last dog left at shelter goes home with Van Gundy family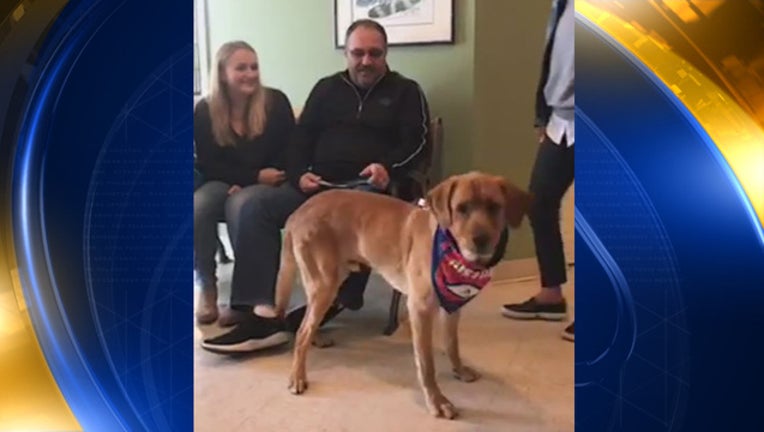 article
(WJBK) - Detroit Pistons coach Stan Van Gundy is bringing home the newest addition to his family today. The dog they adopted, Eastwood, is headed to his forever home.
You may remember the 1-year old red-coated Labrador retriever mix, who went viral last week. The Little Traverse Bay Humane Society posted that he was the only dog left after a free adoption event.
The Van Gundy family heard about Eastwood and stepped up to adopt him.
Detroit Pistons head coach Stan Van Gundy adopts last dog from northern Michigan shelter
Tuesday morning, Eastwood met the Van Gundy family and is on his way home with them. The shelter livestreamed the moment the Van Gundy family met the pup. You can watch
"You are so famous!" Stan says to Eastwood, and everyone in the room laughs. The dog showed up for his big moment wearing a Pistons bandana.
Click here to watch if you can't see the video
Kim Van Gundy also came prepared with treats -- which Eastwood went crazy over.
Eastwood was born with a genetic defect in one of his rear legs that should have been fixed as a puppy. He also has a condition that causes his eyelashes to grow inward. He's since had surgery to repair that and his vision has improved. The eye condition is what deterred adopters from taking home the adorable dog, despite his personality.
However, the shelter says specialists expect he will need a $4,000 surgery for his leg and even more eye surgery.
After hearing Eastwood's story, the Van Gundy's knew he would be their dog.